World Teacher's Day on the 5th October 2012 is less a day where children show their teachers how much they mean to them, but rather a day when the growing shortage of teachers is highlighted.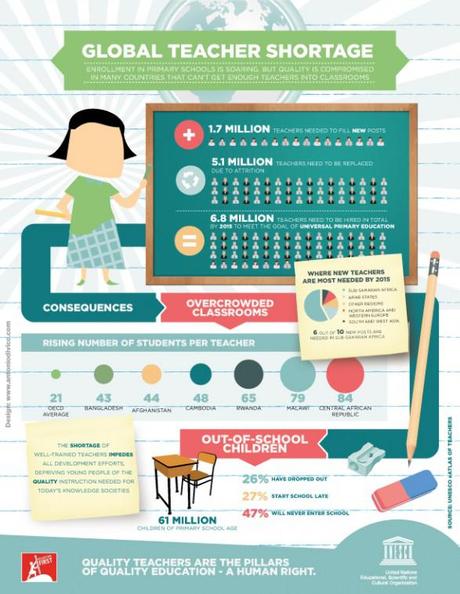 By celebrating World Teachers Day, Into the Wild would like to celebrate all the 557 volunteer teachers deployed last year, and the thousands of volunteer teachers that have been deployed since Frontier's creation in 1989. Together these volunteers have helped create a support network of volunteer teachers in some of the worst affected developing countries. In Cambodia for instance, where several teaching projects run both in the north and south of the country, there are 48 children for every one teacher and volunteers are able to act as valuable resources assisting teachers in overcrowded classrooms.
It's hard to comprehend for those coming from countries in northern America or Europe how devastating inaccessibility to education can be. Yet for children in countries with developing infrastructure across the globe, 47% of them will never set foot inside a school, and will often fall victim to child labor.
Share UNESCOs message and this blog post and help raise awareness of the desperate need for more teachers this World Teachers Day. Alternatively act now and make a tangible difference to under resourced communities across the world by volunteering as a teacher with Frontier.