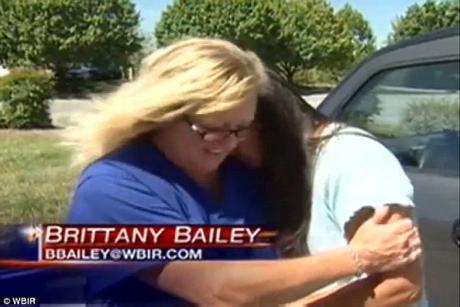 Liars Carol and Laura/WBIR Photo
DailyMail: A lesbian couple scrawled homophobic abuse on their garage before burning down their own house in Tennessee then calling it a hate crime, a court ruled.
Carol Ann and Laura Jean Stutte reduced their own house to a pile of charred rubble in September 2010 and branded their neighbor a homophobe in order to get the $276,000 insurance pay out.
But insurers American National Property and Casualty Company caught on to the ruse and accused the couple of faking the fire. A federal jury ruled in favor of the insurance company and they will not have to pay out on the insurance claim on the house in Venore, reports the Knoxville News Sentinel.
The court heard how the couple spray-painted the word 'queers' on their garage and later blamed their neighbor Janice Millsaps. They claimed that, a month before the blaze, Millsaps said: 'Do you know what is better than one dead queer? Two dead queers.'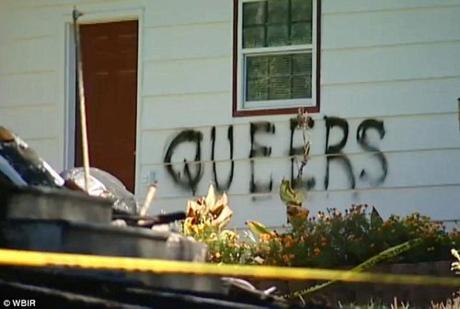 WBIR Photo
Stutte told the Metro Pulse: 'We know who wrote those threats. Anyone who could go so far as to write those hateful letters and burn someone else's house down, they are really disturbed.'
And in the lawsuit, the couple claim that Millsaps 'repeatedly' threatened their lives and specifically mentioned burning down their house. But Millsaps was never charged, despite a probe by the FBI and the Tennessee Bureau of Investigation. And the court has now ruled that it was an elaborate lie after the insurance company concluded their own probe, which included a polygraph test on Millsaps.
For some reason, the Stuttes have not been charged with arson.
DCG