Hi Huneybees,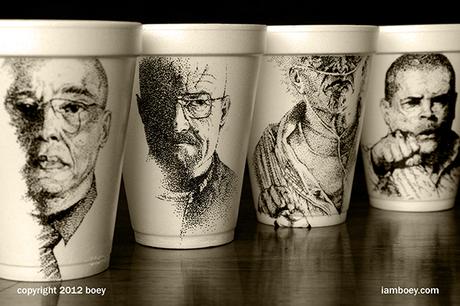 Photo credits: Boey
It's December and I'm super stoked the annual
Singapore Comic Con (SGCC 2022)
is finally back physically this year after the pandemic break. I'm always there every year, checking out the artists' works, and what's new in the comic/art/gaming scene as well as snagging the latest collectibles to add to my collection and this year will be no exception.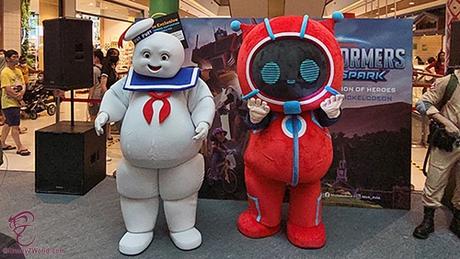 There was a prelude back in
October 2022 at City Square Mall
 and getting to experience what's upcoming got me all riled up. Are you ready for it?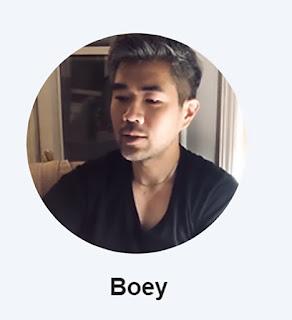 Anyway, before the event happens in December, I managed to have a little interview with one of the featured artist -
Cheeming Boey
.
Q: Where do you get inspiration for your webcomic creation given that you update every couple of days?
My comics used to be a daily update till about three years ago when I realized I can't keep up with it and not get paid. Social media has allowed for greater exposure of any kind of comic artist but has also taken away the ability for a lot of artists to get paid since so much of it is free. Going back to the question, most of what I write is about my day-to-day, and documenting it isn't hard. It is making sure the series of events are told in a manner that is intriguing that is. 
Q: It's been a while since we last saw your foam cup art, will you start a series again?
If I ever go back to the art of cups it would only be for fun. People move on, and I move on. It was a cool little thing I did but there's much more to be done. 
Q: We are almost at the end of 2022, how has 2022 been for you?
2022 has been a learning experience. I put a new book out (when I was a kid 7), and I've learned to not try to top myself every time. The pressure from writing so I meet the expectations of the public has also eased a lot more. And I've learned how the book industry works from my experience with switching distributors. So it was good. Not many ppl get to experience that. :)
Q: What's new for 2023?
A: 2023 is going to be great. I have plans but I can't say what they are yet.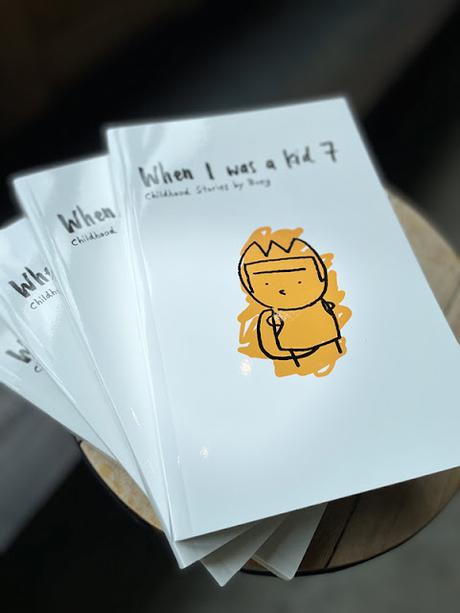 Photo credits: Boey

Better known as Boey, he first caught my attention with his intricate works on styrofoam cups. I was into doodling then and whilst doing some research online, I chanced upon his works on social media. He has since moved on to posting his webcomic - "I Am Boey" and even published his autobiographical graphic novel -"When I Was A Kid", with book 7 launched recently.
View this post on Instagram

A post shared by Cheeming Boey (@iamboey)
The stories in the novels are a reflection of his childhood spent growing up in Johor Bahru, with simple doodle-style graphics and little words, Boey is able to bring out the little humor in life, and jog up the childhood memories of those pre-social media days.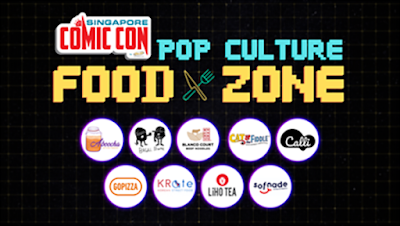 SGCC 2022 will be taking place from 

10 to 11 December at Sands Expo & Convention Centre

,  featuring more than 350 exhibitors and 420 brands across four halls on 

Level 1 and B2

. There are loads of collectibles and fun activities for all fans with a new 
F
ood Zone - featuring pop-up stores from LiHO, Gopizza, Blanco Court Beef Noodles, and Cat and the Fiddle.
The Artist Alley will have more than 100talented artists with highlights - Seth Adams, Rachta Lin, ComxNaut Studio, Bobblejot, Beatrice (Winter's Tales), and Club Comix AX.
View this post on Instagram

A post shared by Singapore Comic Con - SGCC (@sgcomiccon)
Comics fans must also be there early for exclusive comics from Pinkponkcomics, 
Comics Grail Vault, and 
Crimson Star, 
Legionaries.
So hurry get your tickets if you have not done so, and do follow SGCC 2022 for more updates!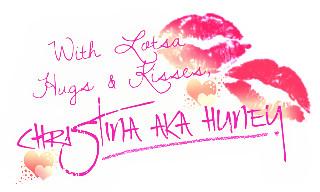 Do follow me on my social media for more daily updates...

Facebook page | 
Twitter | 
Instagra
m
http://www.huneyzworld.com