10. Camille Leblanc Bazinet (Cross-Fit & Weight-Lifting)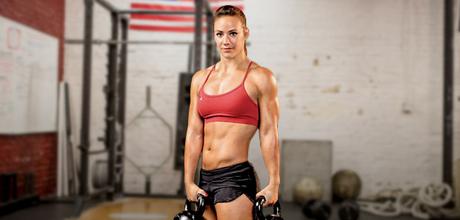 [Image Source : BodyBuilding]
Camille Leblanc-Bazinet is a Canadian professional CrossFit Games athlete. She is the female winner of the 2014 CrossFit Games. She is also an accomplished weightlifter, having qualified for the national championship for weightlifting in Canada.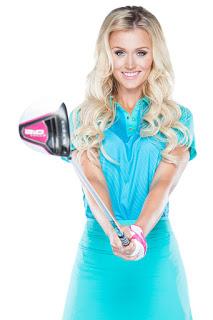 9. Blair O'Neal (Golfer)
Blair O'Neal is a Famous Professional golfer, as well as a model. She competed on the Golf Channel's Big Break: Prince Edward Island, where she was runner-up, and Big Break: Dominican Republic, where she was the winner.
[Image Source : blaioneal]

8. Lauren Sesselman (Footballer)
Lauren Marie Sesselmann (born August 14, 1983) is an American-born Canadian soccer defender, former forward and Olympic bronze medalist. She is also a member of the Canadian national team, trainer, producer and host of the fitness DVD program Fit As A Pro with Lauren Sesselmann.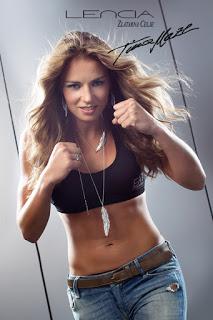 7. Tina Maze (Alpine Skinng)
[image Source: www.lencia-tinamaze.si]
Tina Maze is a Slovenian World Cup alpine ski racer and a double Olympic gold medalist. She is the most successful female ski racer in Slovenian history with a career that culminated with two gold medals at the 2014 Winter Olympics.
6. Maria Kirilenko (Tennis)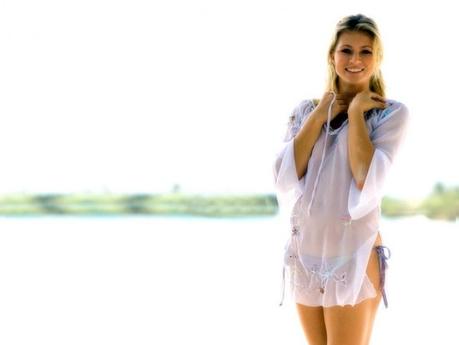 Maria Yuryevna Kirilenko-Stepanova is a Russian tennis player. Kirilenko won the 2002 U.S. Open Girls' Singles and won her first WTA Tour title in 2005, defeating Anna-Lena Grönefeld in the China Open.

5. Anastasia Ashley (big-wave surfer)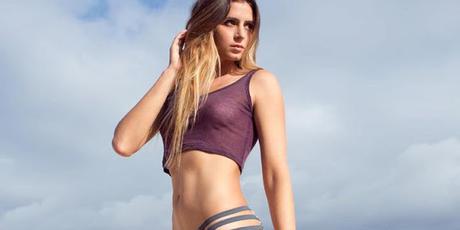 Anastasia Ashley (born February 10, 1987) is an American professional surfer, and an occasional fashion model. In 2003, she received the Triple Crown Rookie of the Year award. At the age of 16, Ashley won her first major national title.Later, she also won titles including two National Scholastic Surfing Association championships and the Professional Surfing Tour of America championship. Ashley won the 2010 Pipeline Women's Pro in Hawaii. She appeared in the Sports Illustrated Swimsuit Edition in 2014. As of September 8, 2014, Ashley is ranked 59th in the 2014 Women's Qualification Series

4. Jonelle Filigna (Footballer)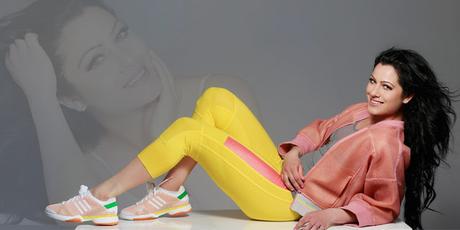 [image Source : www.livingly.com ]Jonelle Filigno (born September 24, 1990) is a Canadian soccer player for the Canadian national team. Filigno made her senior debut for Canada on January 16, 2008, at an age of 17. She played for Canada at the 2008 Olympics and 2011 FIFA Women's World Cup. At the 2012 Olympics, Filigno scored the winning goal against Great Britain in the knockout stage of the tournament, a stunning volley from a Sophie Schmidt corner kick. She was subsequently awarded an Olympic bronze medal after Canada defeated France in the Third Place match.


3. Eugenie Bouchard (Tennis)
[Image Source : fullhdpictures.com]Eugenie "Genie" Bouchard (born February 25, 1994) is a Canadian professional tennis player who is currently ranked no. 48 in the world. At the 2014 Wimbledon Championships, Bouchard became the first Canadian to reach the finals of a Grand Slam in singles, finishing runner-up to Petra Kvitová. She also reached the semifinals of the 2014 Australian Open and 2014 French Open, and won the 2012 Wimbledon girls' title. Following the end of the 2013 WTA Tour, she was named WTA Newcomer of the Year. The next year, Bouchard received the WTA Most Improved Player award for the 2014 season.

2. Gina Carano (MMA)
Gina Joy Carano (born April 16, 1982) is an American actress, television personality, fitness
model, and former mixed martial artist. 
Carano began her training with straight Muay Thai to competitive MMA, where she competed in Strikeforce and EliteXC. She was featured in ESPN The Magazine as well as Maxim. Her popularity led to her being called the "face of women's MMA" (although Carano herself rejected the title) and was ranked 5th on a list of the "Top 10 Influential Women" of 2008. In August 2009, Carano fought Cristiane Santos in Strikeforce: Carano vs. Cyborg, the first time two women headlined a major MMA event; Santos won. Carano compiled a competitive record of 12–1–1 in Muay Thai and a 7–1 in women's MMA.
Outside the ring, Carano performed as Crush in the revamped 2008 television series American Gladiators. Carano has pursued a career in acting since she retired from competition. Her film debut in Steven Soderbergh's 2011 action film Haywire earned a nomination for best actress in that genre at the 18th Critics' Choice Awards. Additional film credits include Fast & Furious 6 (2013), a starring role in In the Blood (2014), and as Angel Dust in the Marvel Comics film Deadpool
1. Skylar Diggins (Basketball)


[Image Source:news.nike.com ]
Skylar Kierra Diggins (born August 2, 1990) is an American professional basketball player for the Dallas Wings of the Women's National Basketball Association (WNBA). She was drafted 3rd overall by the Tulsa Shock in the 2013 WNBA draft. In high school, she was the National Gatorade Player of the Year, the Gatorade Female Athlete of the Year, and a McDonald's All-American. Diggins played point guard for Notre Dame, where she led Notre Dame to three consecutive Final Fours and two consecutive NCAA championship appearances. She finished her Notre Dame career ranked first in points and steals, second in assists, and as a two-time winner of the Nancy Lieberman Award as the top point guard in the nation, while leading her team to a record of 130–20.