With the recession still rearing, what guy isn't looking for inexpensive ways to say I love you, and not make the effort look cheap? Guys this one is for you , seven ways to love your woman without breaking the bank.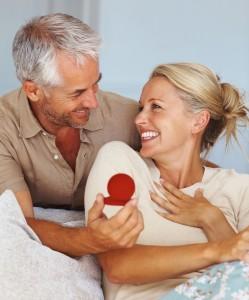 Expressions of love are important in a relationship, but telling someone you love them always takes a personal turn. We all have different styles to express our deepest feelings. For some guys it's easiest to be a "service doer" while some relate best through flowery words. Still other men can only express affection through physical contact. Whatever your inclination, your partner wants to know she is loved. Don't worry, she'll know what you are trying to say, once she decodes your messages.
  When life gets busy with work, child-care, and the activities of daily living, sometimes saying I love you gets forgotten. Financial constraints add another challenge to delivering your love message.
 See if these seven simple ways can help you show her you care without causing your bank account to crash.
 Give your time. Your lady will be flattered you want to spend a few of your 1,440 daily minutes with her. Walk the dog together, share a shower, sit on a hammock and talk about each other, just because it's a good thing to do.
 Write words of love. They can be sticky notes, poems, letters, e-mails, text messages, or silly homemade cards. This is a tangible expression sure to be treasured.
 Give a bouquet of flowers. No, you don't have to call an 800 number. Go outside and see what's around. Maybe wildflowers are blooming along the road waiting to be gathered for someone special. Find a colorful bouquet at the grocery store. Market flowers are fresh and inexpensive, and if you announce you're buying for the special woman in your life, the florist might make your bouquet extra lovely, just to keep romance blossoming.
 Is she a coffee or tea lover?  Let her sleep late and serve her favorite beverage in bed – with all the trimmings! Make sure you know exactly how she likes her cuppa fixed.
  Give a token. Small gifts or trinkets signal you're thinking of her. A box of chocolates, book, or funny coffee mug can do the trick. This is all about remembering how much you love your soul mate, and showing her you care.
 A wonderful day alone.  Take the kids to town and let mom choose how to spend her time. She'll probably miss you while you're gone, but she'll luxuriate in time for herself.
 Dinner for two . . . at home. You plan the meal, grocery shop, set the table, cook, and clean up. All with a smile on your face.
 Whatever you do, take the time to know your lady. Don't gift her with something that has no meaning.  Find out how your partner wants to be loved, and then make it reality.