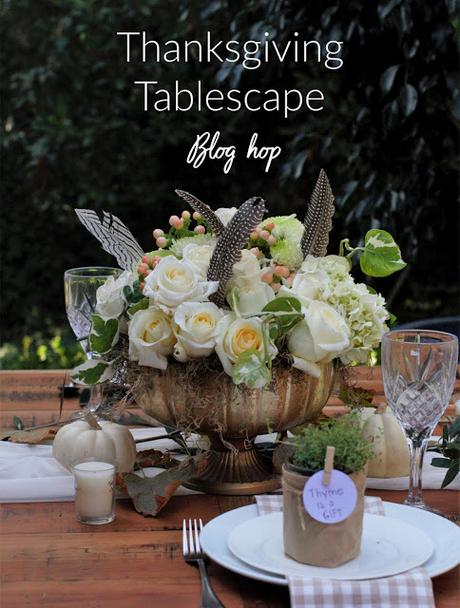 This past weekend Jim and I worked on the welcome message for Patrick's memorial Facebook page and I don't need to tell you how emotionally draining that was. I used to think that the most surreal and gut-wrenching thing I would ever do in my life was writing my child's obituary but it turns out when you're a grieving parent, that single pain-crazed obituary experience is only the beginning.
The thing is, even though I felt on the edge of tears that entire day I kept my feelings under tight control. Something that's not easy for me.
But we had dinner plans later in Long Beach with our dearest friends John and Kirsten and their son John, who went to kindergarten with Patrick. And I've figured out that if I can go three days without crying than my eyes look normal and I can dress up and at least feel sorta normal.
Which is actually what happened. It ended up being such a beautiful night and afterwards I felt replenished for a bit. Do you have people in your life that you've known for so long, that you can't remember a time when you didn't know them? Well that's how it is with them.
Ok. So you're probably wondering. Why am I telling you all this when you just stopped by to see a damn Thanksgiving table?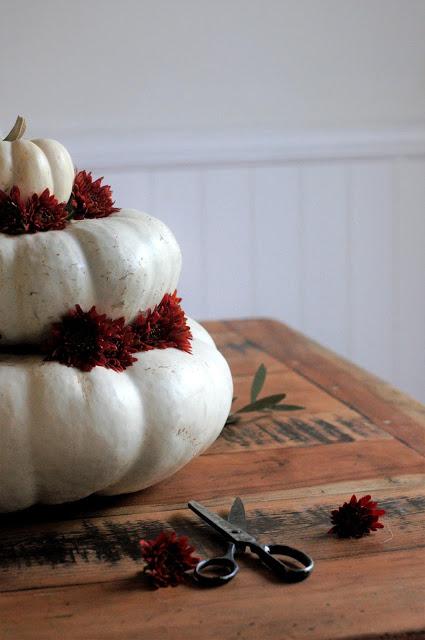 Well. I wanted you to know that even though my heart is miles away from being able to host a Thanksgiving dinner anytime soon, I said "Yes" to Chloe when she asked me to join a group of bloggers showing Thanksgiving tablescapes, because if there's one thing you should do when you're going through a difficult time, it's find those moments that give you relief. And for me, that happens when I'm being creative.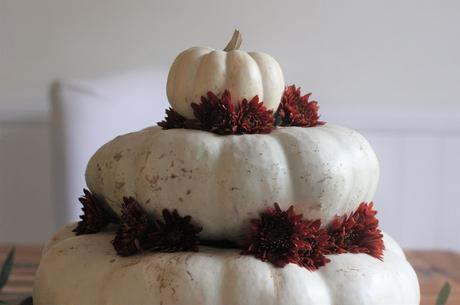 By the way, I'm showing you the world's easiest centerpiece. Mums stuck in-between pumpkins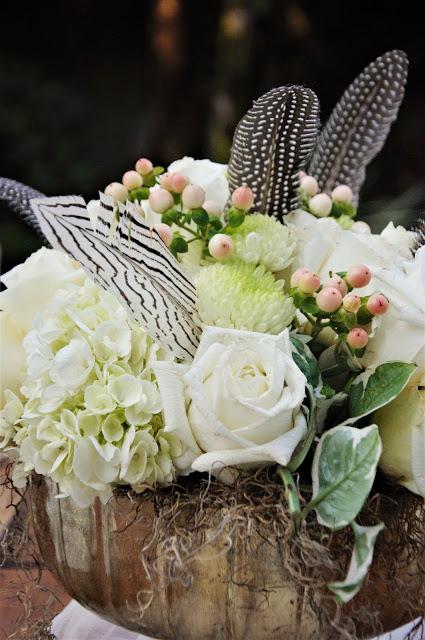 This one took more time. First I filled this entire urn with green floral foam that I soaked. Then I started filling it up white roses, white hydrangeas, a few white chrysanthemums and pink berries. All courtesy of Trader Joes.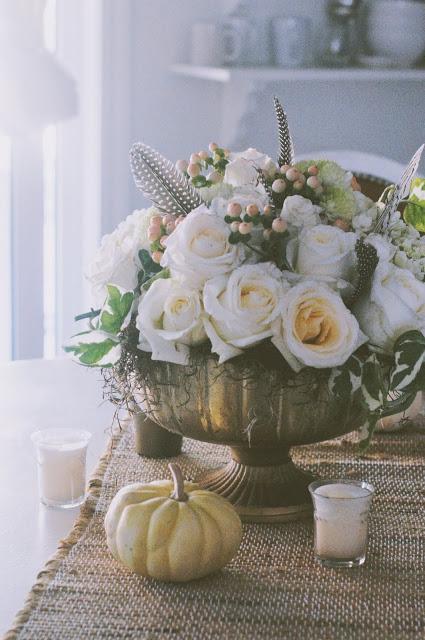 After it was almost full, I clipped some ivy from the front yard and plugged the empty spaces with it. Added some cream and chocolate feathers into a few more gaps for some texture and tucked moss along the edge of the urn for a more finished look. 
I know this doesn't look like a typical Thanksgiving centerpiece, but I kept coming back to white, even when I tried to put those red Mums into it. 
I wish you could see this in person. It really is pretty. And when outside, the white roses have a buttery hue.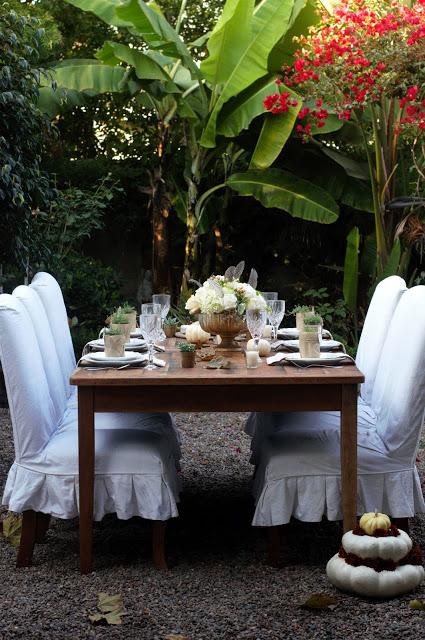 To be perfectly honest I've never-ever had a Thanksgiving dinner outside but since today was 74 degrees in Huntington Beach and since my dining room only gets natural light for short slivers of time during Fall, and since I didn't want to worry about taking photos in a dark dining room...well,
 welcome to my outdoor Thanksgiving dinner party.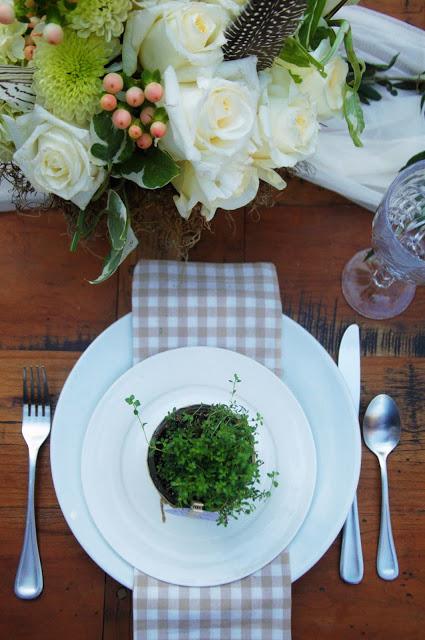 These napkins are actually tan and white check but outdoors they look lighter. From Pottery Barn last season.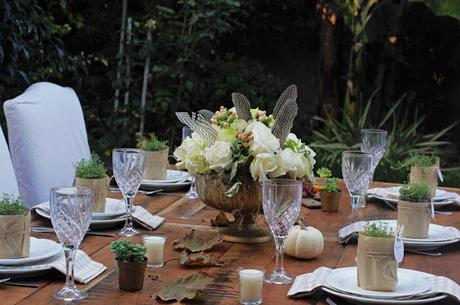 I have Thanksgiving dinnerware with the turkey on the plates but I prefer white plates these days. Maybe it's the memories that hurt and one day I'll feel different about bringing those dishes back out. Hard to know.
Instead of name cards which I've always enjoyed making, I thought I would try to do something different for this post and show you a sweet little gift for guests at each setting.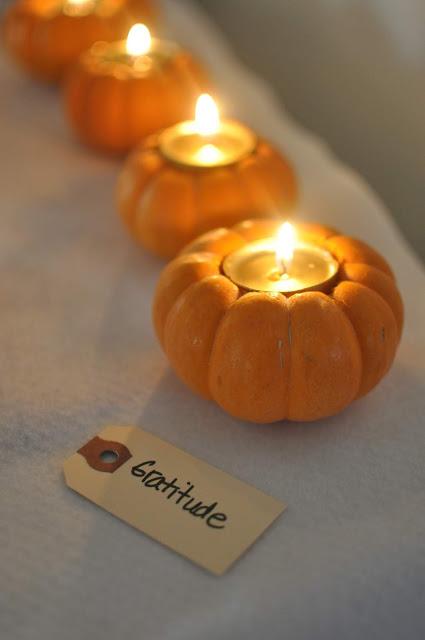 thanksgiving a few years ago 
Rather than the typical "gratitude" or "gathering" word that is so often attached with Thanksgiving I decided to fill up jars with fresh thyme wrapped in parchment paper. And on each jar is the message I think we all need to remember: "Time is a gift" which is of course a play on the word thyme. 
I used both words to show you.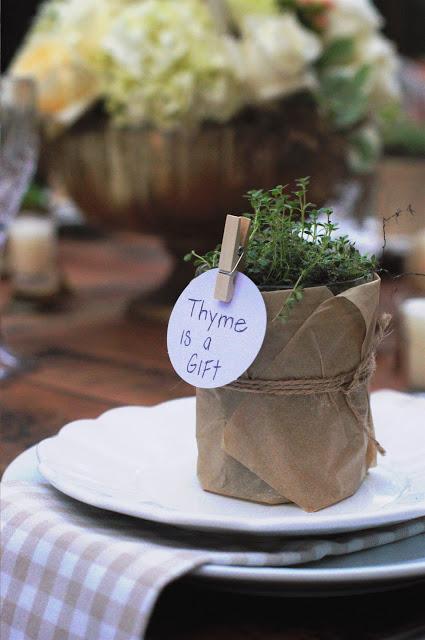 When you really think about it, isn't this the real meaning behind all the popular gathering signs and gratitude place cards? It's bringing awareness to this simple truth.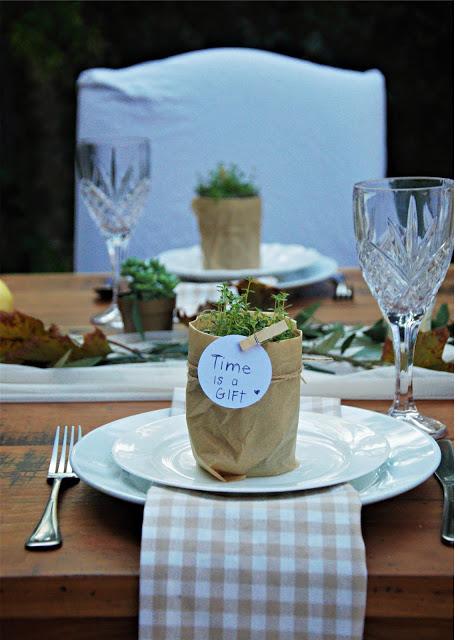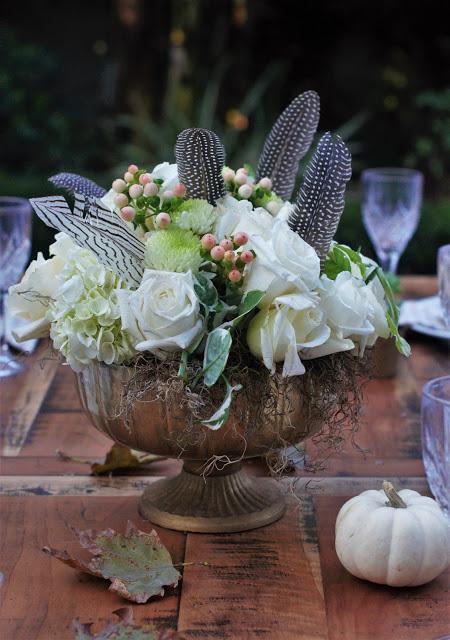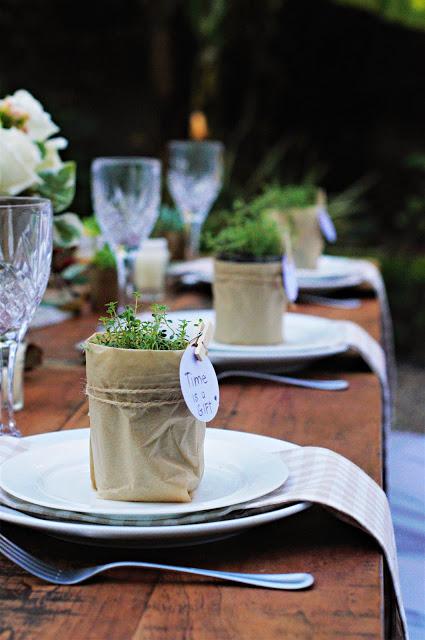 Not only are these so sweet looking with that parchment paper but they smell delicious.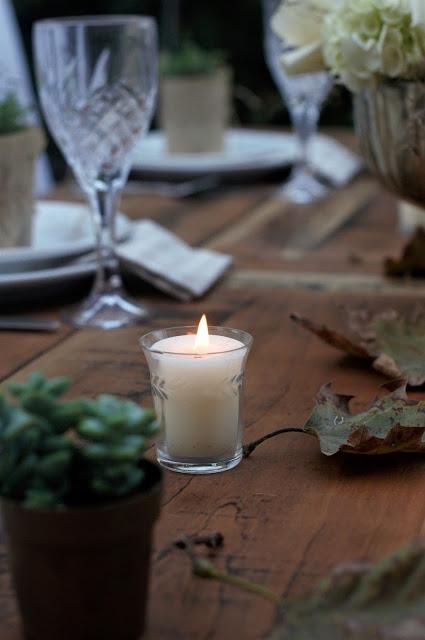 I used vintage glasses with pretty etching for my votive candles, courtesy of a thrift store. But if I'd used something larger I would have added coffee beans at the bottom. Maybe a caramel flavored coffee bean would smell delish.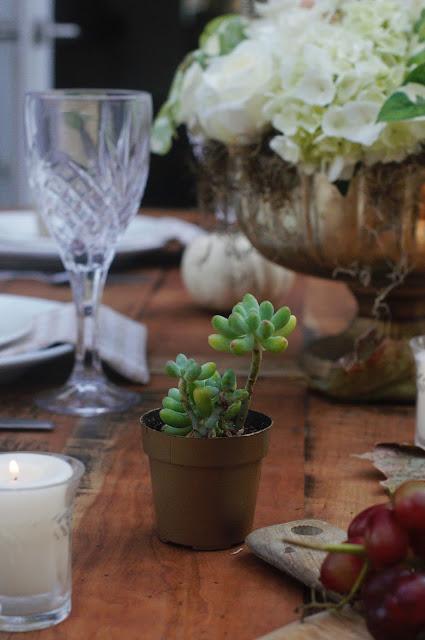 Here's my latest little addition to my tables. Miniature succulents...just spray the plastic containers metallic gold and place them around your cheese platter and they're guaranteed to make you smile.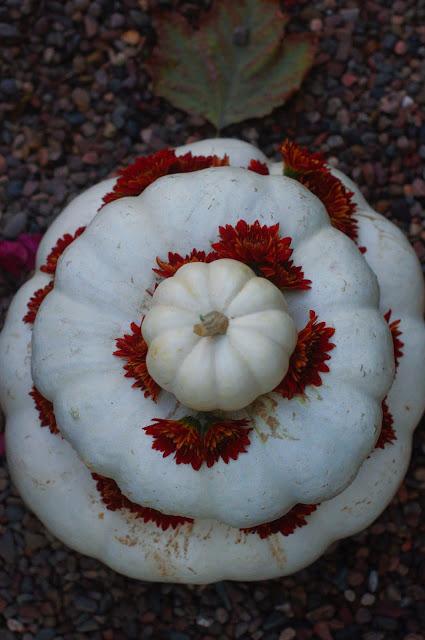 Thank you for visiting today. Hopefully there's a few ideas you can use except the one about stuffing your feelings. I do want you to know this one truth. After trying to ignore my achy sadness that day, I woke up the next morning with a splitting headache, even after a wonderful dinner with friends. And this made total sense to me. Did you know Gestalt therapists believe headaches are actually pent-up tears? It's the idea that our bodies will always express what we're not saying. I've found this to be true for me, so please don't minimize your feelings. Whatever you're feeling, --especially if it's uncomfortable---it absolutely matters. And it's important for our entire health that we prioritize our inner life even more than all this external stuff.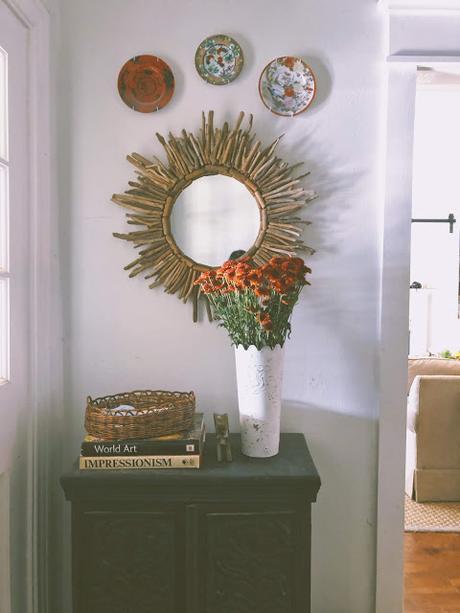 Good-bye for now friends. Be sure to check out my friends below for some more beautiful inspiration for your Thanksgiving table.
love to you all,
Leslie
Monday
Red Cottage Chronicles/ Panoply/ My Thrift Store Addiction/ The little Yellow Corner House/ A casa of Bianca
Tuesday
Life and Linda/ Home is Where the Boat is/ Corner of Plaid and Paisley/ Everyone Living/ Calypso in the Country
Wednesday
Katherine's Corner/ The Painter Apron/ Intelligent Domestications/ Celebrate and Decorate/ Bluesky at Home
Thursday
White Arrows Home/ Our Crafty Mom/ Create with Cynthia/ Gwen Moss Blog
Friday
Debbee's Buzz/ The Sweet Sensations/ My Family Thyme/ Zucchini Sisters/ Follow the Yellow Brick Home