This post is sponsored by the Florida Prepaid College Board, through my role as a Believer Blogger. All thoughts are my own.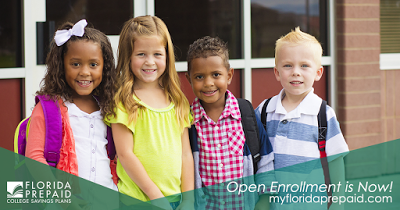 Happy New Year! This is the time of year when parents often set goals for their family. This might involve future vacations, educational opportunities, job seeking, house hunting or many other things. But even if your children are very young, have you thought about adding college savings to your list of priorities for this year? Student loan debt has reached $1 trillion among Americans, but by planning ahead, you can help your children not be part of this statistic. Our family is proof of this! When my two oldest boys were babies, we bought both of them Florida Prepaid College Plans. We paid a small amount each month until they turned 18, and then they were able to use this money for college tuition. Thanks to their plans, both my boys received bachelor's degrees debt free! What a wonderful graduation gift it was for them knowing that they weren't starting their adult lives under the shadow of heavy debt.
If you live in Florida, getting Florida Prepaid plans for your children, grandchildren or other family members is a no-brainer. The younger the child, the lower the payments. And there are many different plans available to suit just about any budget. Plus, it only takes about 10-15 minutes to fill out the application. Do it while you're enjoying your morning coffee or waiting for an appointment. But don't delay too long because Open Enrollment closes at the end of February.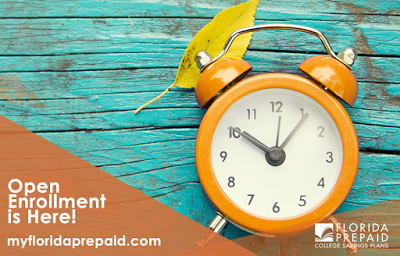 Here's another great reason why this is the year to enroll… With the following code, you'll receive $25 off the application fee at any time during open enrollment!


PROMO CODE:

Susan1718
The Florida Prepaid College Board's annual Open Enrollment period is Oct. 15, 2017–Feb. 28, 2018.
I have two more children who will be going to college, and you can bet that I also enrolled them in a Florida Prepaid College Plan. I know a lot of families who are stressed at the thought of paying for their kids' upcoming college education, but I'm not feeling the same stress because I know that my twins' tuition is already covered, just like it was for their two older brothers. (You can also purchase plans that will cover living expenses and other college-related fees.) I hope you'll check out this incredible opportunity if you're a Florida resident.


ENROLL HERE!