Ah, July. Where have you gone?!?! It seems like every month just flies by these days. It's a bit frightening really. But you don't want to read a rant about the amazing topic of time passage, so on to my JULY FAVORITES!

J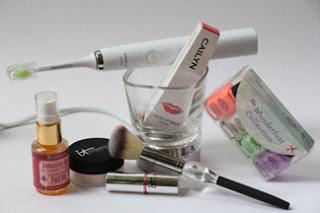 I finally tried one of the products I was really excited about from IMATS. That's right. I was really excited about it in April, but didn't test it out until July! I'm weird like that.

J

Anyway, I've fallen in love with the Cailyn Tinted Lip Balm. I've been using the shade "Sunburst" and it's not only pretty, but it makes your lips feel so soft and smooth. It almost feels like you've applied a new set of perfectly conditioned lips! As if that were not enough, it is incredibly pigmented. It's not quite as intense as in the pot, but the little tub definitely packs some color punch! Plus, the color lasts and lasts and lasts! I really cannot find fault with the Cailyn Tinted Lip Balm – plus they're Leaping Bunny Certified!

J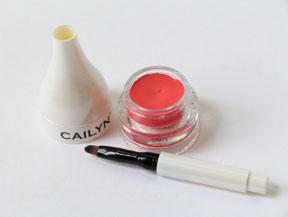 In keeping with the lips, I've also been really obsessed with the IT Cosmetics Vitality Lip Flush in "Je Ne Sais Quoi." This lipstick/lip stain/lip balm/lip gloss is incredible! It actually feels better than most lip balms. It is so soft and buttery (without the grease) that your lips are left feeling better than before you applied your lipstick! The color is one of the self-adapting varieties, so it looks kind of clearish-pink in the tube, but it turns into a beautifully natural flush on the lips. It feels amazing and it looks perfect every time. It stays pretty much all day and it is truly impressive! To read more, see my review here.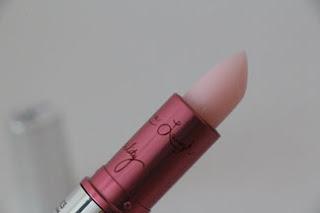 Another product I've been loving from It Cosmetics is their Airbrush Illuminizer. This stuff works miracles with shadows. They literally disappear when you add this wonderfully soft and silky powder. I typically apply it under my eyes to help eliminate that shadowy area even better than with concealer alone. It's also great on the slight frowny marionette lines that are beginning to rear their ugly little heads. You know, the parenthesis lines between your mouth and your cheeks? Mine are subtle, but when I add this…what lines?

J

The powder is not at all glittery or shimmery. It somehow just reflects light perfectly without drawing any attention to itself. It's beautiful and I adore it!!!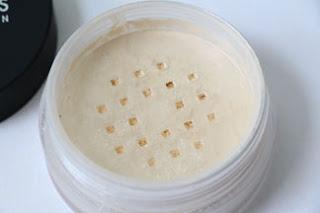 Sticking with IT Cosmetics yet again, I finally tried out the French Boutique Blush Brush that was raved about by Catherine and Liza in our first collab posts about our favorite cruelty-free brushes. Aside from just being an amazingly beautiful brush, it is very confortable in the hand and it applies blush flawlessly! The synthetic fibers are so so so soft and they are very flexible. The "hairs" apply blush perfectly and right where you want it every time! The brush contours perfectly to your cheekbones, so if you're like me and you feel like you always apply blush in the wrong place, this brush will find the precise placement for you! You need to own this brush!!!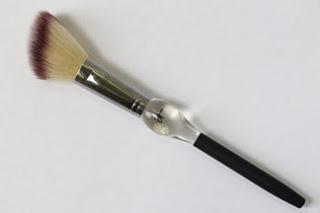 For my nails, I have been loving neon. More specifically, I am obsessed with neon pastels! Sounds kind of contradictory, but they look so beautiful and summery without being so loud that your nails are visible from space! My favorites have been from Color Club's Wanderlust Collection. I haven't worn the whitish shade yet, but the minty neon, the coral neon and the lilac neon are gorgeous! They apply quite nicely and they really last (yes, I've been wearing them long enough to see if they chip – they don't!). Beautiful colors and wonderful formula. What more could you ask for?!?!

J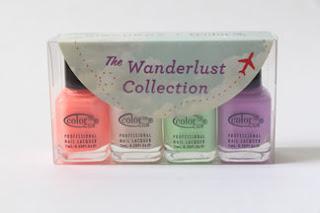 If you saw my recent post about the Tarte Airbrush Powder Foundation, you may remember that my skin went a little crazy after changing moisturizers. Nothing like some bad breakouts to make you realize how much you loved what you were using before! That's exactly how I feel about my beloved Badger Balm Damascus Rose Antioxidant Face Oil! It's a wonderful oil that doesn't make me breakout and doesn't accentuate the oiliness of my combination skin! My skin is left perfectly hydrated and looks and feels so much better than with other moisturizers or oils. For more info about the Antioxidant Face Oil, check out my review here. Thank you Badger Balm!!!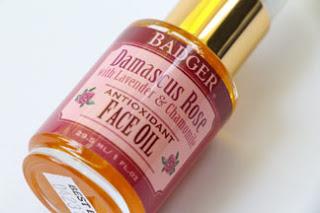 Kind of an odd addition to my favorites is my new Phillips Sonicare Toothbrush! If you follow me on Twitter, you may know that I recently went to the dentist for the first time in ages. I am terrible with taking proper care of my teeth, but I decided it was finally time to make it a priority. I picked up this electric toothbrush and now I actually almost look forward to brushing my teeth! My mouth feels so clean and healthy now that I don't quite know how I lived without it! I also love the charger – it's a little useable glass tumbler!!! It takes up very little space on the counter, it's easy to clean, and you can use it to rinse your mouth as well! Genius!!!

J

It wasn't cheap, but it is worth every cent!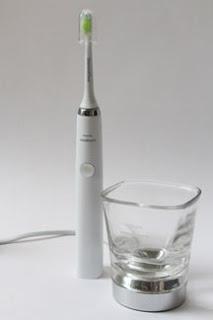 And there you have my favorite products for the month of July! What are you loving this month? I'd love to know, so please feel free to leave as many comments as you'd like!!!

J