GOod Morning! I am so excited to have Naomi from Design Manifest over here today showing off her favorite score.  When I first saw Naomi's blog it knocked my socks off. This girl has mean style and it shows! Check out her pad, I want to move in...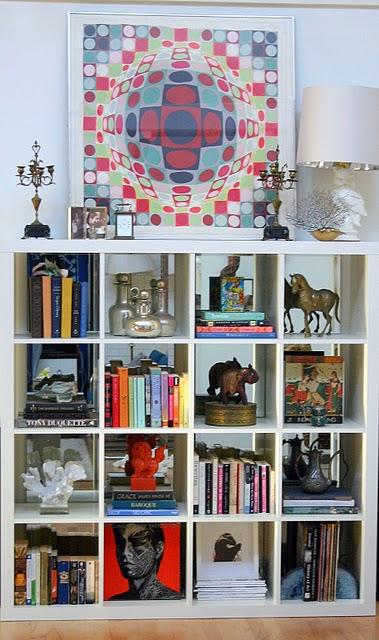 And her Rast hack, seriously???...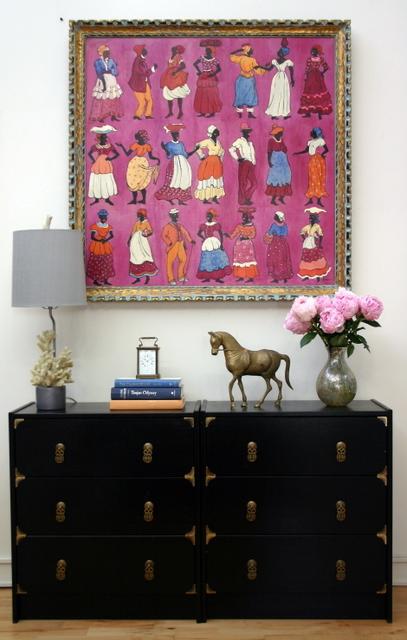 She rocks color so well...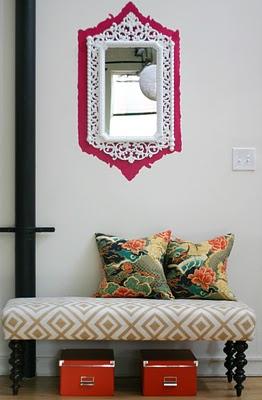 Now that you've got a sample, here is the lovely Miss Naomi...
Hi Everyone! Oh I just love treasure hunting, don't you? Sometimes its the quest and sometimes its the find, but really the whole decorating process just thrills me.
Today I'm sharing my favorite score. This was certainly a toughie to choose, as I have so many items I cherish. Last month I went to a

furniture auction

and walked away with a ton of loot (while cackling like a fool, might I add.) But actually, my favorite score is quite a simple piece that I stumbled upon last year. It is a

West Elm

Parsons Desk

. I've always admired the clean lines, but wasn't interested in ponying up the $300 price tag. Lucky for me, this one was second-hand and only $40.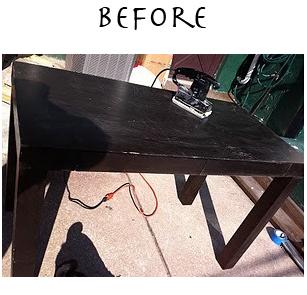 It was a little nicked up, but nothing a hand sander and a few coats of paint couldn't fix. (Colorful lacquered furniture beats tired fake wood veneer any day!)


I have always love love loved this space styled

Lili Diallo

.
So... can you guess? I painted my desk hot pink.
... Only months later, Pantone would name Honeysuckle the color of the year and I would feel both smug, and annoyed at how trendy I was...
Either which way, it's pink and I heart it.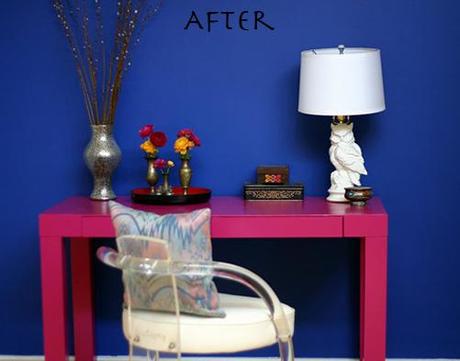 I picked up this vintage Lucite chair to compliment the desk. I like that its comfy and doesn't distract too much from the desk. The pillow fabric was also a great bargain

find

.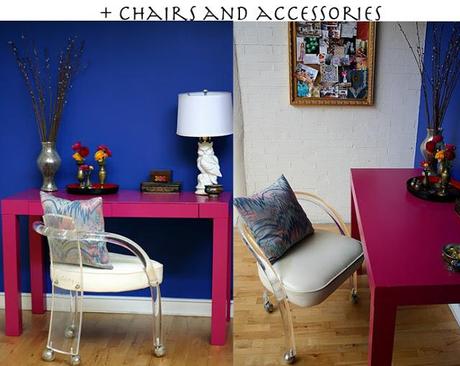 To balance out all the color I have going on, I added a rustic wood shelf above my desk. I like to turn on my

Christmas lights

at night and let my office nook sparkle.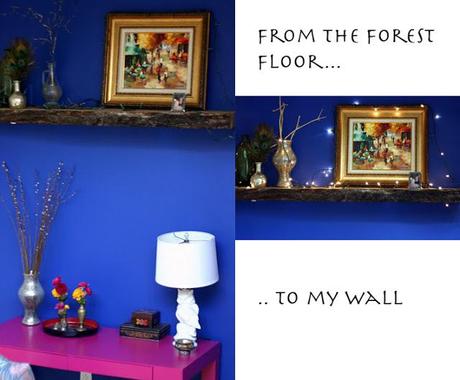 I hope you guys enjoyed my score.
Danika, thanks so much for having me over. I'm a newer reader of Gorgeous Shiny Things and am so excited we have found each other. Your talent and resourcefulness truly inspire. I will never be able to

hand draw a mural

, but at least I can paint a desk!
Thank YOU Naomi for sharing your awesome score. Now if you haven't been to Design Manifest yet, GO! You are going to fall in love with this blog, I promise.