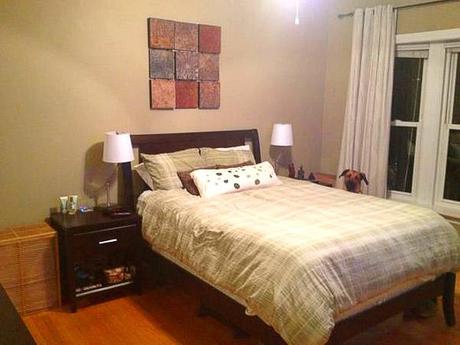 Otis photobombs this bedroom | photo: John and Sara Kanive

John and Sara Kanive got a real surprise when they recently listed their 
2-bedroom,1-bath apartment up for rent on Craigslist Chicago. With the help of a very special DOG, their ad has recently received a lot of attention.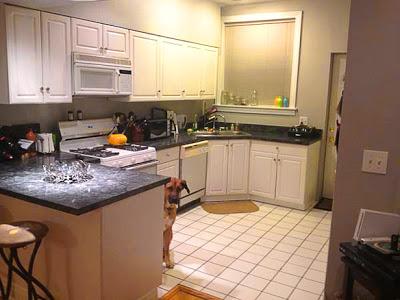 Otis, the photobombing dog peaks through the kitchen | photo: John and Sara Kanive

24hr Turnaround
It was just last week when the Chicago couple posted 6 photos that included an unexpected twist; Their 3 year-old DOG Otis, who is a Great Dane-German Shepherd mix, managed to sneak into every shot. What you end up with is an ad featuring a photobombing pooch!
According to the New York Daily News, the Chicago couple had their apartment rented out within 24 hours of their listing, thanks to their posted photos featuring their peekaboo antics of their DOG Otis.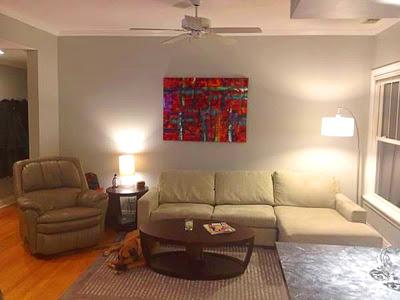 Otis photobombs the living room | photo: John and Sara Kanive

Six photos were posted 6 including the bedrooms, kitchen and living room. The family DOG, Otis, a ended up inconspicuously on every shot. What you end up with is a strangely curious apartment furnished with a DOG! "He was just following me around," said John. "For the first one he was just laying there, but after that he started sneaking into the pictures," he told the New York Daily News.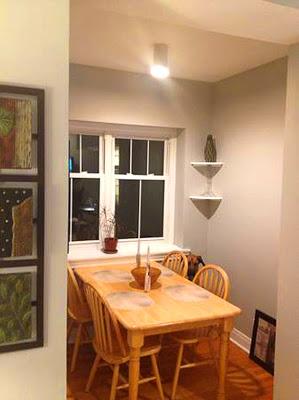 Otis behind the kitchen table | photo: John and Sara Kanive
After that, John had Otis placed in each of the photos. As you could see, Otis's adorable curiosity peaks through these no-nonsense shots as he peaks out the kitchen, looks from the side of a corner from the living room, and even a top view of his head is shown in one of the images of the bedroom.
With the ad yielding much success, callers not only asked about the apartment but also commented about the dog. Otis was adopted from a shelter when he was just eight weeks old. He loves napping and staring out the window," said John.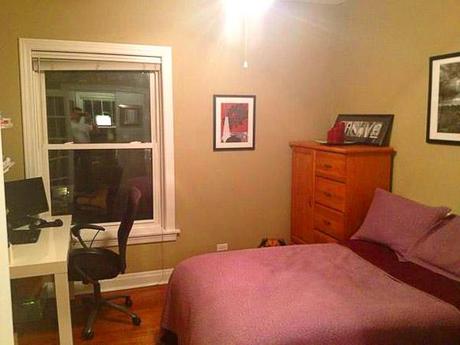 Otis poses behind the bed, revealing the top of his head | photo: John and Sara Kanive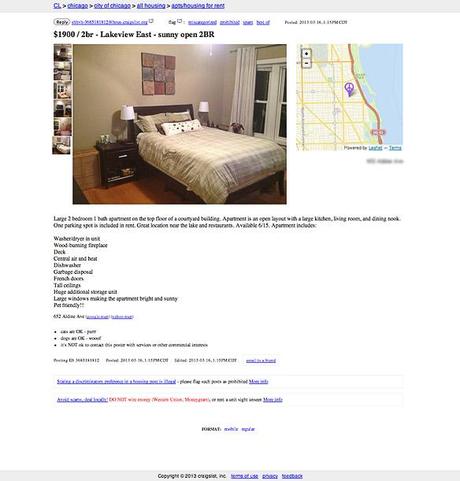 The Chicago Craigslist Ad featuring Otis the photobombing dog | Craigslist

SOURCE: NY Daily News | Craigslist