I am so happy that slowly Indian companies are coming up with trendy makeup products. One such upcoming brand is Seduction Las Vegas. Today I will be reviewing the Seduction Las Vegas Lipstick in No18, but prior to that, will tell you something about the brand.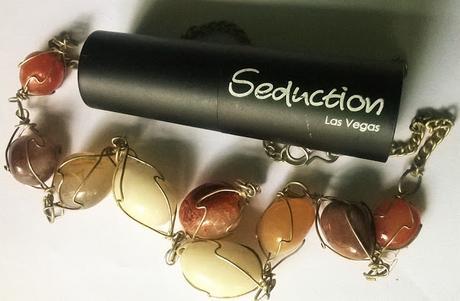 About Seduction Las Vegas:Seduction Las Vegas is an Indian makeup brand that offers a wide range of lipstick, kajal and nail polishes. The brand is FDA India approved.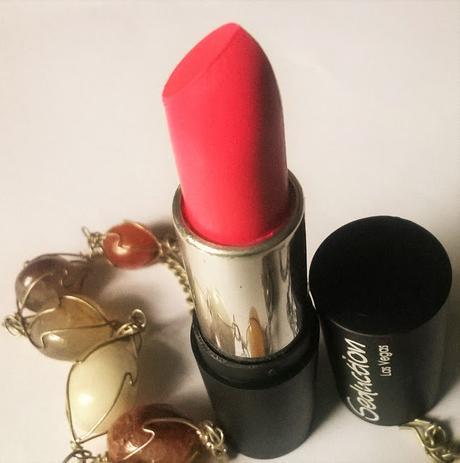 About Seduction Las Vegas Lipsticks: Seduction Las Vegas Lipsticks come in a wide range of pretty shades in different finishes. The lipsticks are infused with the goodness of castor oil and bees wax for moisturized lips.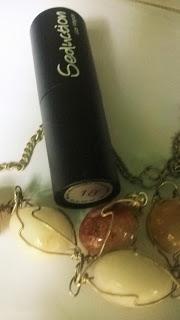 Price: Rs.180
Packaging: The Seduction Las Vegas Lipsticks come in a black packaging. The cover is tapered out at the top.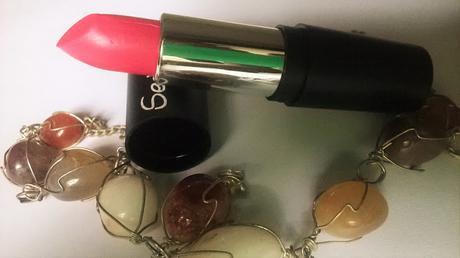 My Experience: I love my pinks and the shade from Seduction Las Vegas Lipstick that I received is Shade 18, a pretty and bright pink, mixed with ample of coral touch. It is called the Shy Rose. The lipstick glides very smoothly on the lips. The color pay off is very good too.Just a single swipe is enough to give  bright lips. It gives a semi-matte finish and unlike matte lipsticks, it does not feel stretchy on the lips.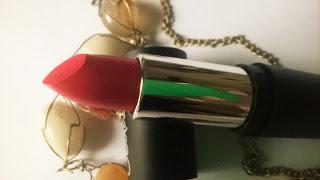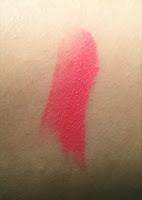 Seduction Las Vegas Lipstick in No18 has a tendency to settle into lines after some time. It has a tendency to dry out the lips after some time. So it is best to apply the lipstick on smooth and moistened lips. However, the shade is really bright and pretty. It will be best for wheatish and yellowish skin tones due to the coral take. The color stays for a decent time, but after 2-3 hours you need to reapply, if you are sipping or eating something. I am happy that finally I get a matte finish lipstick in such an affordable price.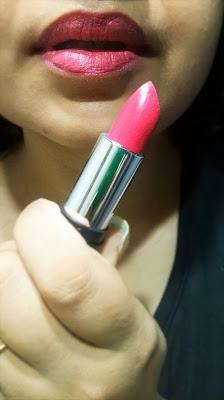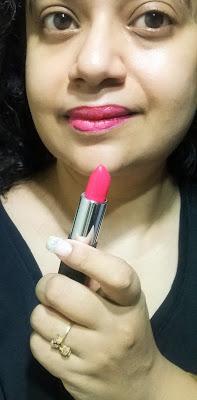 Pros:1.Very good color pay off2.Nice packaging3.Affordable4.Semi matte finish5.Very pretty coral pink shade6.Can be a statement lip colour7.Stays for a decent time
Cons:1.Tendency to settle into fine lines2.Can dry out lips 
Rating:4/5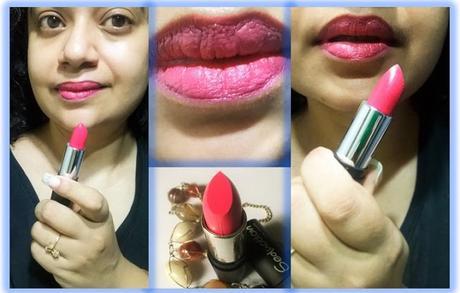 Seduction Las Vegas Lipstick in No18 is a beautiful coral pink shade with semi-matte finish. I highly recommend it to those looking for a decent matte finish lipstick in a budget. To buy Seduction Las Vegas products, DM on their Instagram Page here, or mail them at [email protected] can also check their Facebook page here