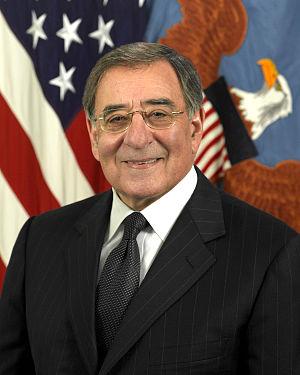 English: Official portrait of Leon Panetta as United States Secretary of Defense (Photo credit: Wikipedia)
Leon Panetta is removing the military's ban on women serving in combat.  The move is recommended by the Joint Chiefs of Staff.  The move overturns a 1994 rule prohibiting women from being assigned to smaller ground combat units.  Panetta's decision gives the military services until January 2016 to seek special exceptions if they believe any positions must remain closed to women.  Some jobs might be open this year.  However, most jobs, including the coveted Navy Seal Team, would take a bit longer. 
The move is expected to be officially announced on Thursday.  The Associated Press reports:
"Panetta's move expands the Pentagon's action nearly a year ago to open about 14,500 combat positions to women, nearly all of them in the Army. This decision could open more than 230,000 jobs, many in Army and Marine infantry units, to women.  In recent years the necessities of war propelled women into jobs as medics, military police and intelligence officers that were sometimes attached — but not formally assigned — to units on the front lines.  Women comprise 14 percent of the 1.4 million active military personnel."
My take:
I'm surprised that it has taken this long for this to be overturned.  It's pretty ridiculous that discriminatory rules would still be enforced in today's society.  One shouldn't be discriminated because of their gender.  If a woman passes the combat tests then I don't see the problem.
Shouldn't we be sending the best Americans to protect us?  I'm not ashamed to admit that there are women who are in better shape than me.  Why should I be picked over them simply because of my gender?  The times of thinking that women can't fight a "man's war" is over.
What do you think of this decision?
Email: [email protected]
Twitter: @adrakontaidis & @talkrealdebate