Seattle Restaurateur Ethan Stowell Shares Secrets to Building a Restaurant Empire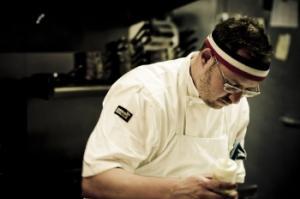 Credit: Ethan Stowell Restaurants
My Weekly contribution to Foodable WebTV Network:
Seattle Restaurateur Ethan Stowell Shares Secrets to Building a Restaurant Empire
Contributor: L.M. Archer
As the traditional retail paradigm shifts from storefront to virtual outlets, Seattle restaurants benefit from a new-found abundance of available commercial space. Opportunity abounds for chefs willing to jump from the proverbial frying pan of the kitchen into the fire of entrepreneurship But while many a cooks fantasizes about owning their own restaurant, only a few make it to the top echelon of restaurant owners operating multiple venues. So what's the secret to building a restaurant empire?
Here, Foodable WebTV Network sits down with Seattle culinary phenom Ethan Stowell to discover his blueprint for success. READ MORE.
Comments? Feel tree to leave them below.
Copyrighted 2015. All Rights Reserved.