More like put those republicans in a timeout.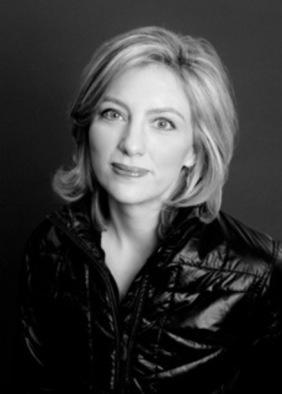 Kristin Finkbeiner: No inappropriate language allowed!
From
MyNorthwest.com
: It's typical for candidates to fight over policy, their records – their personal lives certainly aren't off limits. But this year the race for the nomination devolved all the way to name calling. You may recall Donald Trump's
"little Marco"
and "lyin' Ted" comments in press conferences and debates.
That is why Kristin Finkbeiner, northwest political activist and founder of the group MomsRising, is recommending for the very first time that parents not watch debates with their younger children.
"Maybe talk about the elections without watching what's happening in real time," Finkbeiner said. "Because, too often, it's inappropriate behavior, inappropriate language. Unbelievable that it's happening and that we have to say that, but it is, indeed, happening."
One example: former GOP hopeful Marco Rubio's comments about Donald Trump at a rally in February. "He's always calling me 'little Marco.' And I'll admit, he's taller than me, he's 6'2″, which is why I don't understand why his hands are the size of someone who's 5'2"," Rubio said. "Have you seen his hands? And you know what they say about men with small hands." After that, MomsRising was flooded with calls and emails with parents struggling to explain those comments to their children.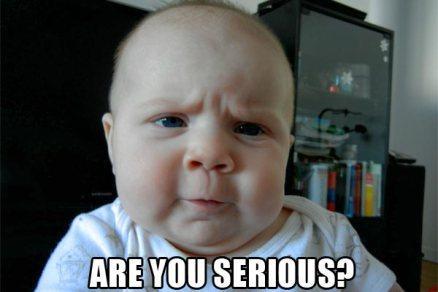 "This is why it's important not to stand back and sort of hide from the bullying language, but instead – as adults – to stand up and say this is not OK," Finkbeiner said. "This is not OK for Washington, this is not OK for our nation, and this most certainly is not OK to have a presidential candidate, much less a president, who is running on a potty mouth."
It's important to note that Finkbeiner is a Democrat (married to a former Republican state lawmaker). Her organization, MomsRising, lobbies for a variety of family issues like paid maternity leave, sick and safe time, and equal pay.
And she has strong opinions. "If I was Donald Trump's mom, I would put him in a time out," Finkbeiner said. "He needs to take ten deep breaths and he needs to think about what he's saying and who he's saying it to and how it's impacting other people. So it would a time out for the one and only Donald Trump if he were my child."
But Finkbeiner says the adult trash talk this year transcends party lines. Even people within the same party who support different candidates are going after each other in ways she hasn't seen in a lifetime of political work.
And youngsters are picking up on the tension. They might not understand exactly what's going on, but they are hearing all the yelling. And the name calling. And children start to think that behavior is OK.
A survey of more than 2,000 teachers by the Southern Poverty Law Center showed a surge in bullying related to some of the topics in the election, such as race or political affiliation. Some local schools have reported the same issues, going so far as sending letters home asking parents to talk with their children about appropriate behavior.
So Finkbeiner has some strategies for parents to talk politics with children of all ages:
Have an open discussion with your child about what the candidates are talking about: their policies, backgrounds, etc.
Explain that people are really passionate about their opinions and are having a hard time talking about them without getting upset.
Be a good example. When we as adults hear someone say something we really disagree with, even if it sounds outlandish, it's important to lead by example and approach that other person with respect.
Finkbeiner even has a handy list of phrases she uses in those situations – after taking some deep breaths:
"Calmly say – not angrily say – 'really? That is not my experience.' 'What's going on here?'" Finkbeiner suggests. "Or, 'that's not necessary.' Or, 'why are you doing this?' Or even: 'where are you coming from with that perspective?'" And if the other person is agitated, don't react in the same way.
This election is also different from past years in that children and adults alike can't escape the heat at home because election talk now lives 24 hours a day online.
Finkbeiner has suggestions for how to deal with that too: only write online what you'd say to someone's face, and have "the talk" with your children about trolls – when it's appropriate to engage or let it go.
"Maintaining that calm, sharing your perspective, possibly including some facts and some links, but not resorting to name calling," Finkbeiner said. "I think it's very important that we rise above just flat out name calling and try to move our conversation – on whatever platform – to a deeper level about the policies we're talking about, and not calling names."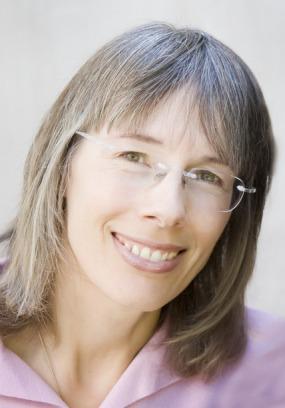 Joan Blades, co-founder of radical leftist group Moveon.org
In 2006, Finkbeiner co-authored a book,
The Motherhood Manifesto
, with MomsRising co-founder and board President
Joan Blades
.
Blades co-founded MoveOn.org
which George Soros
supports
.
Here's some of Kristin's tweets, which include no bullying language whatsoever…
Conservatives lament how families have changed. But we shouldn't listen 2 them. Learn: https://youtu.be/iXgeBFfcdZ4  via @familystoryproj
#YoureFired! – The Perfect #MothersDay Gift: A "Time Out" for Trump http://www.huffingtonpost.com/kristin-rowefinkbeiner/the-perfect-mothers-day-g_b_9863172.html … via @HuffPostPol
Which #Prez cands r clueless & which have a clue?Find out using a #free @MomsRising CLUE card during #CNBCGOPdebate: http://moms.ly/1KhavpB
Was that the sound of #GOPdebate throwing civil liberties out the window?
#GOPdebate #FAIL – Nothing on #FairPay #Childcare #FamilyLeave #PaidSick The verdict on @MomsRising Candidate Clue Card? Mass cluelessness!
She re-tweeted this one: "This is such an unruly bunch. They don't even want to respect the moderators. #GOPDebate #CNBCGOPDebate"
And she re-tweeted this gem: "No, I didn't predict that the Republican Party would lose its fucking mind."
Doesn't sound like very appropriate language to me.
DCG