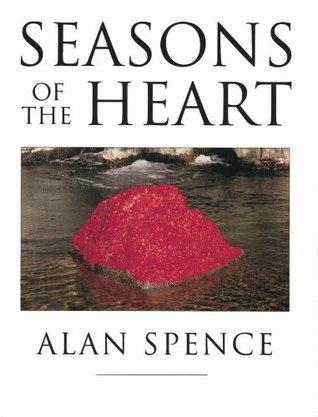 TITLE & AUTHOR: Seasons of the Heart by Alan SpenceWHAT'S IT'S ABOUT
PUBLISHER: Canongate BooksWHAT I THOUGHT
EDITION: KoboRELEASE DATE: 20 November 2012PAGES: 159SOURCE: Digital Library
This is Spence's first book of poetry since "Glasgow Zen". In this collection he evokes the essence of the seasons with this cycle of haiku.
First warmth of spring
I feel as if
I have been asleep
I really enjoy Alan Spence's poetry. I've read two previous volumes of his haiku and really liked them. Seasons of the Heart is very good. The haikus are more traditional form without titles. I did enjoy the haikus but I felt they were lacking something. His collection Glasgow Zen is fantastic and Seasons of the Heart is never quite on the same level. I really love haikus but I felt many of them were too light and whimsical to be proper haikus. A haiku can convey something very profound and deep in very few words. As I said in my recent review of Haiku for Lovers, a short poem does not make a haiku. I enjoyed the short poems in Seasons of the Heart and some of the images are lovely but I'd balk at calling them haiku.