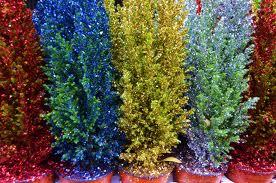 Hello dear readers!  Hope you're all enjoying your last day before the end of the world (and sense you can't tell via text alone I am being sarcastic).  So since we can assume we have plenty of reading days left in our lives (although not enough by any means, they better have libraries in the afterlife…) I'm hitting the book reviews in full force.  You can look forward to a review of the chilling, heartbreak ROOM by Emma Donoghue tomorrow, but today is all about the holiday tales.
I'm sure you've all seen the number of holiday/seasonal special books out during the season and more than anything else you've seen the "holiday special" book in a series, where the author takes a break from the routine and writes a holiday book with the characters that already have a following.  Now, there are two reasons to write a seasonal book.  The first is to give the readers of your series a special treat, the other to get new readers interested in the series so they'll go out and buy all the other books after falling in love with your Christmas cheer.  And it's those books I'm focusing on in this post today.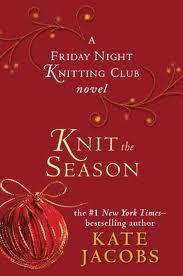 Knit the Season by Kate Jacobs.  If you can't quite place the name, this is the author of the "Friday Night Knitting Club" series, a series I've been trying to get into but for some reason keeps getting pushed to the back of my reading list so I decided to finally dive in with the Christmas special.  The story centers around character Dakota Walker and her holiday trip to Scotland to visit her grandmother where she spends some quality family time reminiscing about her mother, recently passed away, and (obviously) working on lots of knitting projects.  More than just Dakota though this novel dives into the stories of all the Knitting Club characters from Italian romances to double weddings and diving into past memories this novel takes you through all the charms of Christmas, Hanukkah, and all the magic that comes with the season.
Jacobs does a good job of re-introducing her characters to unfamiliar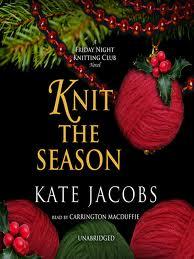 readers without giving an overly detailed description that would bore readers already familiar with the series.  While there were still a few holes I couldn't fill in without reading the previous books I could enjoy the book for what it was and get into the Christmas spirit.  I also enjoyed the recipes and knitting patterns Jacobs supplies at the end of the book although I'm not close to a skilled enough knitter to try them out myself.  It wasn't the best Christmas/Holiday novel I've read, but it's charming and entertaining, especially if you happen to be a Christmas crafter.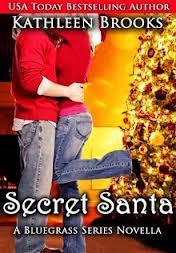 Secret Santa by Kathleen Brooks: The holiday installment of Brooks's Bluegrass Series this short (around 70 pages) novella (currently free on Amazon) takes you through the Christmas of all the characters from Brooks's Bluegrass series but not quite as skillfully as Jacobs.  There is almost now preview of the characters when they're introduced which means if you've never read the previous books, which I had not, you have no idea who these characters are or why you should care.  It's written a little like an installment of a soap opera (which I don't consider an insult as a huge GH, OLTO, and AMC fan) where all sorts of melodramatic things happen all at once with very little influence on any kind of larger plot.  The problem with this in a novel is that your reader gets lost and uninterested.
A mysterious secret Santa, old lady run betting pool, and two women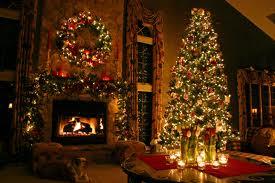 ready to give birth at any second give this novella enough momentum to get you to the end but unless you're already invested in this characters you'll power down your kindle feeling disappointed.  In a classic case of e-book misclassification this "romantic-holiday suspense"   offers very little suspense, or romance, and I'd only recommend this to someone who has already read Brooks's other books.