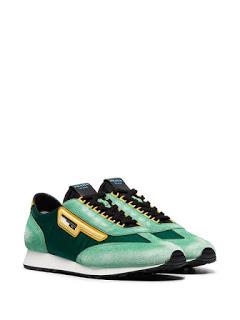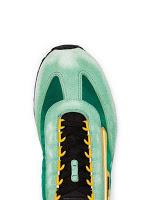 Prada Milano 70 Suede And Mesh Sneakers

Sometimes the new Spring/Summer colors burst out weak then go strong or start out strong then get sun-kissed then fade. However you want to look at it, Spring/Summer colors are beautiful in all their hues. These Milano 70 Suede And Mesh Sneakers from Prada can seem as though they are fresh new-wrought pastels of Spring or sun-bleached remnants of a bright Summer, it all depends on your artistic perspective. The upper is a crisp distressed suede in a sleek streamlined vintage running silhouette with saturated and faded hues that create a nice balance of old and new all anchored onto a think white rubber sole. The effect is casual yet highbrow and the look is all eye-catching, be it new & fresh or comfortably faded. Available now in all five color ways at FarFetch.com.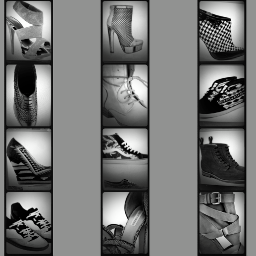 About SHOEOGRAPHY.COM:
Shoeography.com is a daily footwear blog highlighting what's new and what's hot in mens shoes, and women's fashion shoes!