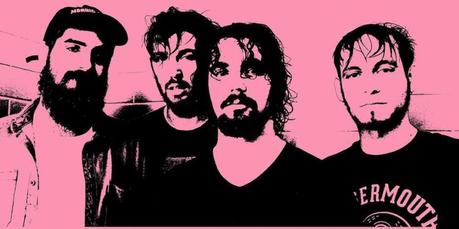 Screaming at Traffic, have headed out across Canada on their I Don't Like Sports Tour.
After opening in their hometown of Winnipeg at The Cavern on August 2nd, they'll be touring through to the middle of September, first hitting cities to the east before taking on the west coast and ending their tour with another hometown show at The Park Theatre. Full tour details can be found at the bottom of the post.
Screaming at Traffic is Jacques Richer on guitar and vocals, Duncan Murta on guitar and vocals, Paul Colman on bass, and Stefan St. Godard on drums. I Don't Like Sports is prairie emo-punk at its best.
I had the chance to ask Jacques a few questions about the band, the album, the new video, the tour and more.
Check it out.
Q&A
Q) How'd the band come together?
Jacques) Duncan, Paul and I, played in a band together when we were in our late teens, for a few years. We never really did anything serious with it, maybe played a couple battle of the bands, but that was the extent of it. After that we all kind of played in various projects together, Duncan and I were in an indie rock band together, and Paul was in a few different rock bands. A couple years ago, Duncan, Paul and I were all living together, and Duncan was bugging Paul about getting "the old band back together."
Paul didn't think I'd be interested and I guess he kind of blew it off saying that Duncan would have to convince me. A few days later, Duncan and myself were having a few drinks, and stumbled across a DVD of a taped performance of us when we were younger. Paul walked in and we all started talking about jamming together again. We tried to bring Stefan in right away, as all three of us had played with him previously, but he wouldn't come down at first. We finally convinced him to come down just to fill in 'til we found someone more permanent, and here we all are now.
Q) Can you tell us about the writing and recording process for I Don't Like Sports?
Jacques) The writing process is very collaborative. Both Duncan and I sing in the band so typically one of us would bring in a bare-bones structure and lyrics, and we'd all just kind of jam on it, adding different parts and shaping it into what you eventually hear on the record. The recording process was also pretty great, we worked with Jordan Voth who has a ton of experience working with bands in Winnipeg, and it was a very chill process. We went in and recorded a scratch track to use as reference and then kind of built the songs up one piece at a time.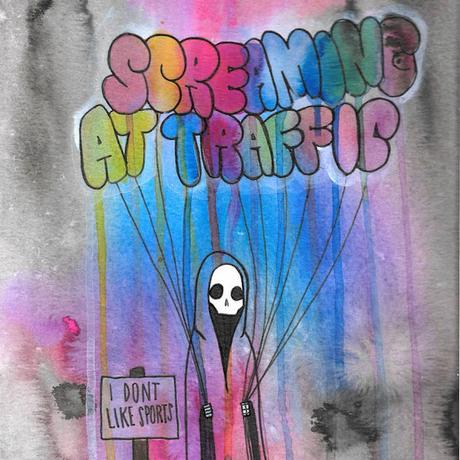 Q) You released the new record on vinyl, how important was it for you to do that?
Jacques) I can't speak for the rest of the band, but I think it was pretty important for me to release I Don't Like Sports on vinyl. It definitely is cool to be able to hear something I helped write and played on in that format, and it is definitely a popular medium again.
Q) How has the response been to the new music?
Jacques) The response has been great! We've had some really positive reviews, and everyone seems to be enjoying the album. We're definitely excited to take it across Canada this month!
Q) Talk to us about the new video for Weekend Cartoons, the concept, who was involved, etc.
Jacques) Honestly, the concept came from this one time we were having a cigarette in somebody's car before a show (it was the middle of winter in Winnipeg, and it was a particularly cold night) and we all started singing along to a song that came on the radio. We were kind of goofing off and realized it could make for an entertaining, simple video. We decided it would be great to do a video for Weekend Cartoons and see if we could get Jenna ( Mobina Galore) to be in the video, since she does guest vocals on the track, and I pitched it to her as a DIY version of the intro to That '70s show.
We found a night she was free, and got our friends Nicola Baldwin and Craig Leatherdale (They directed and helped respectively with the video for They Call Me Thrillhouse) to come down and just make sure we were all in the shot, and help us with the more technical side of things, as well as editing. We managed to get the whole thing filmed on a GoPro in about 5 or six takes. It was a ton (and probably a little too much) of fun.
Q) What's the punk music scene in Winnipeg like?
Jacques) The punk scene in Winnipeg is honestly great. There are a ton of talented, awesome bands. You could honestly probably see a great show every other night of the week in Winnipeg if you had the energy. Everyone is also super supportive of each other, and the community is really tight.
Q) What's the story behind your band name?
Jacques) Paul and I one time about ten years ago were 18 years old, dumb, and yelling at cars. We told Duncan the story the next day and mentioned that we were screaming at traffic and we decided then and there that it would make a good band name.
While I had Jacques' attention, I thought I get him to answer 5 Quick Questions.
5 Quick Questions with Screaming at Traffic
Q1) If you're on a road trip, what's the one album you can listen to on repeat?
Jacques) Tough question, but I'd honestly say PUP by PUP, or The Dream is Over by PUP. Pretty much their whole discography gets played a lot in the van when we're on tour and otherwise.
Q2) What can fans expect from a live performance?
Jacques) We like to be super energetic and have as much fun as possible on stage. It's not uncommon for people to jump on stage to sing along with us, or have the entire crowd jumping around on stage. Honestly, as long as no one is getting hurt, anything goes!
Q3) Is there a band or artist you think people should be paying more attention to?
Jacques) This is a tough one. Honestly, I think everyone should just be paying more attention to the Winnipeg music scene, we have a ton of great bands across genres coming out of our city, and they're all worth checking out.
Q4) Tell us something about you, that even your fans wouldn't know.
Jacques) Well I used to say that we're super big nerds, that play Dungeons & Dragons, argue about Star Wars, quote Lord of the Rings, etc., but I think our video Pantomime gave that away... People might not know that I'm celiac, so if you want to buy me a drink after a show, make it a wine or cider!
Q5) Is there anything else you want to share with our readers?
Jacques) We're super excited to take this show across Canada for the first time! Go check out our debut album I Don't Like Sports on Spotify, Apple Music, BandCamp, or wherever else you stream or buy music. Hopefully, we'll see you all soon!
Thanks again to Jacques for taking the time to answer our questions.
Get out, see a show, and support live music!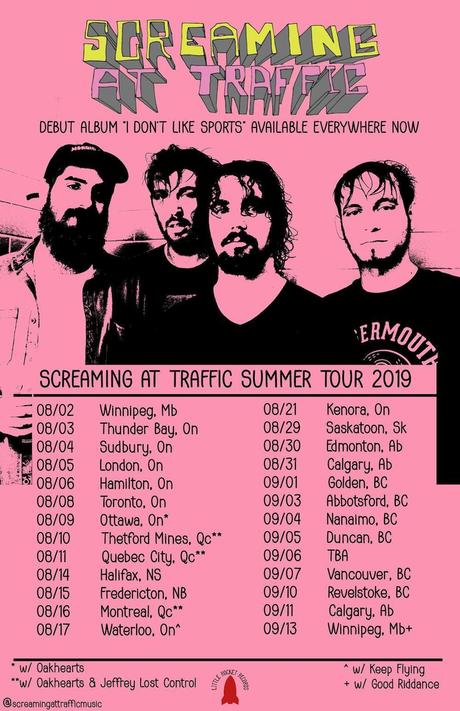 Canadian Tour 2019
2 - Winnipeg, MB - The Cavern
3 - Thunder Bay, ON - The Apollo
4 - Sudbury, ON - The Asylum
5 - London, ON - Rum Runners
6 - Hamilton, ON - Doors Taco Joint & Metal Bar
8 - Toronto, ON - Bovine Sex Club
9 - Ottawa, ON - Mavericks*
10 - Thetford Mines, QC - Sergent Peppers Pub*
11 - Quebec City, QC - l'Anti Bar*
14 - Halifax, NS - Gus' Pub & Grill
15 - Fredericton, NB - Affirmation Lounge
16 - Montreal, QC - Turbo Haus*
17 - Waterloo, ON - Harmony Lunch**
21 - Kenora, ON - Bob's Burgers
29 - Saskatoon, SK - Black Cat Tavern
30 - Edmonton, AB - The Tavern on Whyte
31 - Calgary, AB - The Palomino
1 - Golden, BC - The Rockwater
3 - Abbotsford, BC - Carport Manor
4 - Nanaimo, BC - The BAR
5 - Duncan, BC - Duncan Showroom
6 - Victoria, BC - Phoenix Pub
7 - Vancouver, BC - Pat's Pub
10 - Revelstoke, BC - The Last Drop
13 - Winnipeg, MB - The Park Theatre***
* w/ Oakhearts & Jeffrey Lost Control
**w/ Keep Flying
***w/ Good Riddance