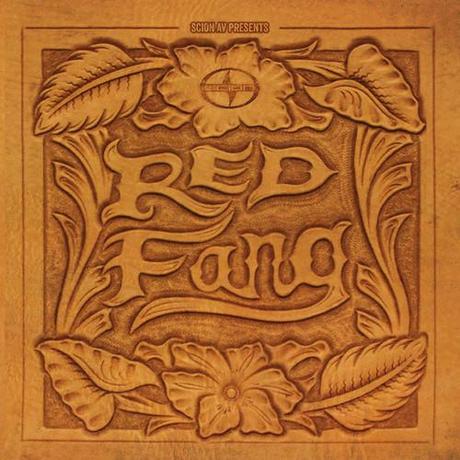 April 29, 2014, Torrance, Calif. - Scion Audio Visual is offering a free download of a new Red Fang song titled "The Meadows" via Noisey (http://noisey.vice.com/blog/red-fang-the-meadow).
The B-side to the 7-inch, a song called "The Shadows," premieres via Alternative Press on May 6. The 7-inch will be available throughout Red Fang's upcoming Situation: AWESOME! tour, which kicks off May 16 at Slim's in San Francisco (dates listed below).
Red Fang released Whales and Leeches in October, with the eleven-song album quickly becoming the band's best-selling and most critically acclaimed release to date. Alternative Press described the album as "bigger, bolder, heavier, catchier and even more savagely fun," Stereogum said the release "takes flight and soars," while Magnet Magazine said Whales and Leeches "is a monumental success - a clear line from Red Fang's earliest recordings to it latest."
Scion AV Presents Situation: AWESOME! Featuring Red Fang
Big Business and American Sharks support on all dates
May 16   San Francisco, CA   Slim's
May 17   Pomona, CA   Scion Rock Fest
May 18   San Diego, CA   Porter's Pub
May 19   Tucson, AZ   Club Congress
May 21   Dallas, TX   Gas Monkey Bar N' Grill
May 22   Austin, TX   Mohawk Outside
May 23   Houston, TX   Fitzgerald's (Upstairs)
May 24   New Orleans, LA   The Parish @ House of Blues
May 25   Atlanta, GA   The Masquerade
May 27   Brooklyn, NY   Music Hall of Williamsburg
May 30   Philadelphia, PA   The Trocadero
May 31   Washington, DC   Rock & Roll Hotel
June 1   Cleveland, OH   Beachland Tavern
June 2   Detroit, MI   Magic Stick
June 3   Chicago, IL   The Wire
June 4   Minneapolis, MN   Mill City Nights
June 6   Denver, CO   Gothic Theatre
June 7   Salt Lake City, UT   Urban Lounge
June 8   Boise, ID   Neurolux