Scarlet Nights by Mayur Patel - Integrate your alters
Scarlet Nights
by Mayur Patel is a psycho-thriller that goes a step ahead in understanding the subjects like DID (Dissociative Identity Disorder), a psychotic disorder. Probably every person, to varied extent, has it that gets reflected in personality minutely, or in a substantial manner. The story is about Malvika Chauhan, who had a disturbing and painful childhood as Mili. Gradually she settles down in her life as a reputed businesswoman in Mumbai, finds the love of her life, and is quite happy with the two to stay associated for the rest of her life. All goes well until one day Malvika meets, or rather encounters Margrita Christian. That brings a powerful blow in her personal life to an extent to take it to shambles.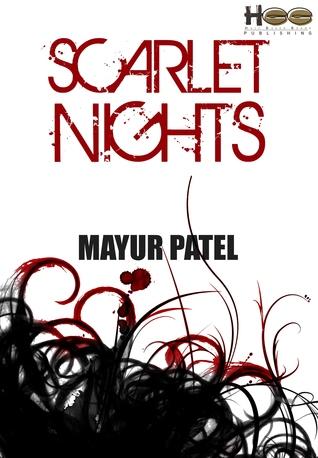 Scarlet Nights
by Mayur Patel is quite engrossing and will keep you engaged with whatever keeps happening in Malvika's life. The story is powerful, so are the characters drawn to drive the story. Leaving behind her dreadful childhood, Malvika designs her life to lead it in a better way after she finds Shikhar Malhotra, the ultimate love of her life. This helps her in forgetting two breakups that became scars of her life. Shikhar's entry in her life not only healed these scars but also brought a lot of happiness and security in her life. And one day she meets Margrita who knows every bit of her past right to the extent of her severely painful childhood that even Malvika had forgotten. With Margrita coming to her life, Malvika starts wondering why she does not remember her childhood. Along with Margrita, she also meets few other strangers who have stayed with her to help her as and when she needed in dire consequences.
Scarlet Nights
by Mayur Patel will force you to think about the difference in your behavior at different instances, or for that sake difference in your behavior for the same instance at different moments. It is mindbogglingly engaging story that drives you to introspect about your own personality and behavior. I loved the story and its engaging flow. Do read this book that will help you understand the world around you better (including your self). I would rate it 4 out of 5.