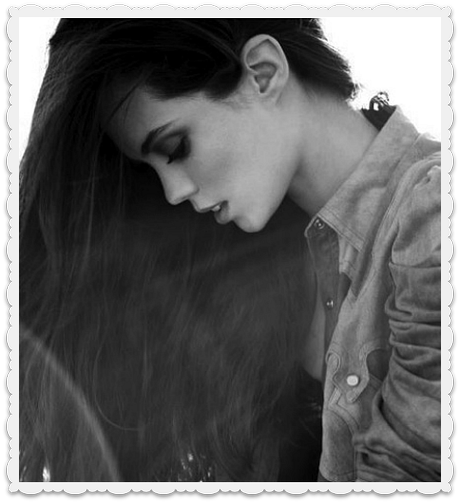 {via}    
I am a full-on keratin fan. From a temporary salon Brazilian Blowout to store-bought keratin-infused hair products, I just love the way this oh-so-awesome ingredient can tame my insanely unruly tresses (and in 100 degree uber humid Texas weather, that's no easy feat). I'll admit I love the longer-term salon keratin treatments even more, but the harsh ingredients are worrisome (read: awesome hair isn't worth the risk of creepy chemicals). So what's a girl to do for smooth, ultra manageable locks? Head to your nearest drugstore!
I recently tried Suave's Professional Keratin Infusion line and was blown away by the results. After a week's use, my tresses were super shiny, smooth, and bouncy. (The "bouncy" part was the most surprising, as many smoothing products tend to weigh hair down, leaving it limp.) I'm embarrassed to admit that for a straight week I've been walking around and flipping my hair back and forth like those annoying chicks in the shampoo commercials.
Ready to tame your frizzy, unruly locks for around five bucks, hair enthusiasts? Here's the beauty scoop on Suave's Keratin Infusion line:
Smoothing Lower Sulfate Shampoo & Conditioner ~ This cleansing and conditioning duo contains keratin (which helps seal hair cuticles) and provides frizz control for up to 48 hours. Suave also offers Color Care Lower Sulfate Shampoo & Conditioner for those who want to avoid color fade. To boot, it provides some serious volume and "bouncy tresses" factor.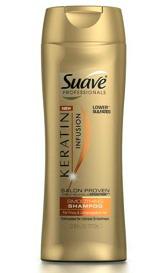 Heat Defense Leave-In Conditioner ~ This dual-action leave-in conditioner is the perfect finishing crème product as it protects locks from heat damage and leaves them silky smooth!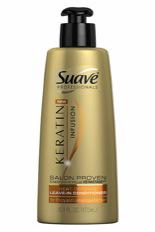 Smooth & Shine Serum ~ This shine serum (which contains keratin to help revive dull locks) is a great humidity fighter without weighing hair down. No limp locks, please!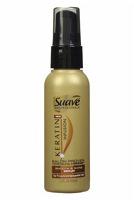 These smoothing hair gems are available at Target or Walgreens for $3.49 each. So long frizzy locks! Bring on the smooth factor (and we don't mean your dance moves)…
Crows' Feet, Cupcakes, and Cellulite does not accept compensation for any product reviews. Samples may have been provided. Opinions are the author's own.