Whenever I hear or see word "Moroccan Argan", I am lost somewhere in healthy, bouncy, soft and shiny hair. The word has so much of attraction in it. And it is true, Moroccan Argan Oil is known to be best for Hair Health. So why not that goodness in a Shampoo! 😍 I felt so lucky when I got an opportunity to try
St.Botanica Moroccan Argan Shampoo. I am ready with all my views on this so let's get into details. 😇

Product Description
Science + Nature. No SLS. No Parabens. No Sulfates, No Harmful Chemicals, No Silicon. No Colors. Recommended for Both Men and Women.
A powerful blend of Jojoba Oil, Rosemary Oil, Almond Oil, Jasmine Oil and other natural ingredients make it the perfect choice for both men and women.
Use as a regular shampoo. This deeply hydrating oil is rich in vitamin E and key fatty acids, which helps to restore and strengthen the weak, damaged, and brittle hair.
Restore healthy shine, softness, and luster with our MOROCCAN Argan Oil and Slik Protein complex formula.
REPAIRS DAMAGED HAIR: Is dry, damaged hair leaving your look limp and lifeless? Deeply condition and hydrate your hair with our MOROCCAN Argan Oil and Natural Oils Shampoo
👉 Packaging: It has similar packaging like their Coffee Slimming Gel. Sleek Plastic Bottle with a pump nozzle which has lock system in it. Simply rotate left or right to open and lock. It has additional packaging of a cardboard box having all the information on it. 😎 👉 Color and Consistency: It is runny in consistency and is shiny white in color. Minor shiny particles are visible in shampoo. 👉 Fragrance: There is no such dominating fragrance. It is very mild and soft and just like regular shampoo fragrance. I don't know how to explain it but yes it is mild. 😄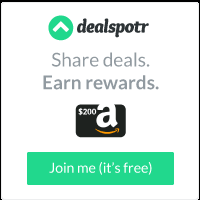 👉 Effectiveness:
The very first thing I noticed was that it
takes a lot of pumps
to give enough amount of lather. It forms the lather in one pump but is totally not enough to give a good wash. And when you have oiled your hair or have an oily scalp, then you
definitely need 4-5 pumps or even more
.
I have an oily scalp so after 2 or 3 days my hair was totally like I have oiled them. Don't know how many times I pumped it to give my hair a clean and good wash. I guess it depends on hair type too. I have thick, semi-voluminous and shoulder length hair. My mommy has dry scalp and thin hair fiber so for her 2-3 pumps were enough. But because of this, I guess this will cost us double. Isn't it? First the MRP and second that it will get over super fast.
Coming to the results, I am really impressed. From the first wash only I was able to feel
my hair super soft and shiny and really they were much more manageable. Though it is not a voluminous shampoo. But I loved how well conditioned my hair was throughout the day. I didn't even use the conditioner. And honestly, I didn't even feel any need for conditioner.
It cleansed my scalp and hair really well and post wash I felt my hair scalp and hair much lighter as if all the dirt and oil is washed off. It works differently for everyone. My mommy has super dry hair and she is extremely happy with this. She said this shampoo kept her hair tangle-free. On the other, my bro said "not much conditioning, need conditioner" and my daddy is out of town currently so can't say about his experience. 😄
💁Overall, a good shampoo for manageable, shiny and soft hair but takes a lot of pumps and is costly.
Disclaimer- PR Package. Honest Opinion .