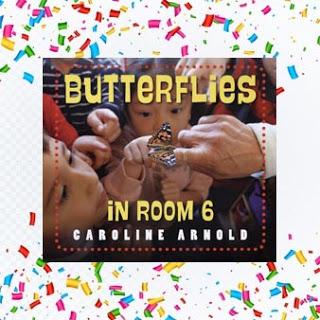 BUTTERFLY STORYTIME & BOOK SIGNING
Caroline Arnold
Saturday, March 30, 10:30 a.m.
Ages: 4-8
Join award-winning local author Caroline Arnold for an introduction to her entertaining and informative new book,
Butterflies in Room 6: See How They Grow
. Kindergarteners raise butterflies from egg to adult in this close-up look at the insect life cycle. Follow a classroom of real kindergartners as they participate in a popular activity: raising butterflies. Astonishing photographs show the life cycle of the painted lady butterfly, from egg to caterpillar to chrysalis to adult. Painted Lady Butterfly coloring fun will follow Caroline's presentation.
Available for signing:
CHILDREN'S BOOK WORLD
10580 1/2 W. Pico Blvd.
Los Angeles, CA 90064
(310) 559-BOOK/2665
[email protected]
STORE HOURS
Mon. – Fri. 10:00 AM – 5:30 PM
Sat. 10:00 AM – 5:00 PM
HOPE TO SEE YOU THERE!