Tea Collection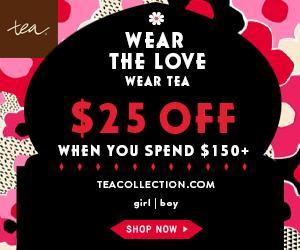 Tea Collection Valentine's Day Sale
This post contains affiliate links which means I may receive a commission if you click a link and make a purchase. Thanks for supporting Mommy Knows What's Best! 
What is Tea Collection?
Tea Collection finds fashion from around the world and brings it to you. They offer clothing for babies, children, and women in styles that you're sure to fall in love with! 
Wear the love and give back this month with Tea! Save $25 and receive FREE shipping when you spend $150+ on Tea Collection. Their latest line is flavored with the spice of Morocco and is sure to make your heart go pitter pat! But, you'd better hurry because this offer only lasts THIS WEEK, 

Feb. 11 - 14

. Just be sure to use the promo code: FALLINLOVE at checkout.
Fundraiser Idea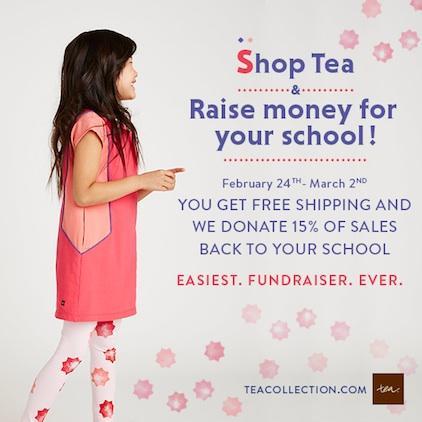 To help you to spread the love to others, Tea Collection's Spring School Days Fundraiser will give 15% of sales to your favorite school or non-profit organization!  From 

Feb. 24 - March 2

, 15% of all sales on Tea Collection made by you, your friends, and family can be donated towards a school or non-profit organization of your choice. How awesome is that?!
Just go HERE for more information on how to sign up your school or non-profit and start donating!


Let's Be Social! 
Marissa is a stay-at-home mom who writes pregnancy and parenting articles on HubPages as ThePracticalMommy, as well as shares her motherly escapades on Mommy Knows What's Best.