Sausage, Potato and Sauerkraut Soup is hearty and filling, chock full of potatoes, kielbasa sausage, sauerkraut and tomatoes.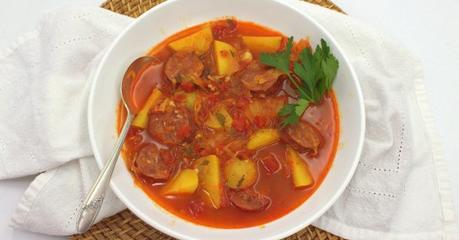 Sausage, Potato and Sauerkraut Soup
By Sue Lau | Palatable Pastime
Sausage, Potato and Sauerkraut Soup is my recipe of the day with the Saturday Soup Swappers blogging group. We get together once per month to share soup recipes on a variety of topics.
We are sharing our favorite root vegetable soups this month. I looked around the kitchen and put together a pile of potatoes, sausage and sauerkraut to put in my soup pot.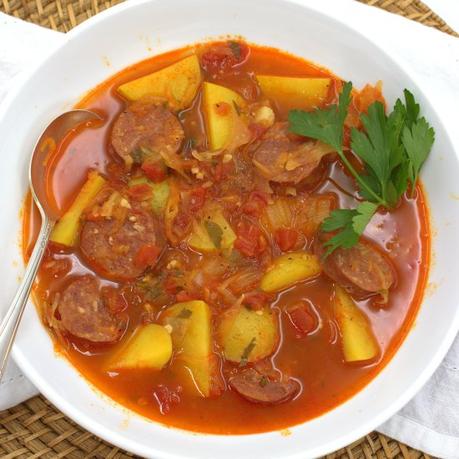 I am generally quite fond of any number of soups that include things such as cabbage or sauerkraut. Especially if there is some paprika in there somewhere. As well, I love potatoes in a soup as they seem perfectly suited for that purpose.
Soup Swappers
Root Vegetable Soups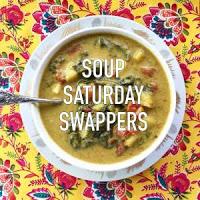 Sausage, Potato and Sauerkraut Soup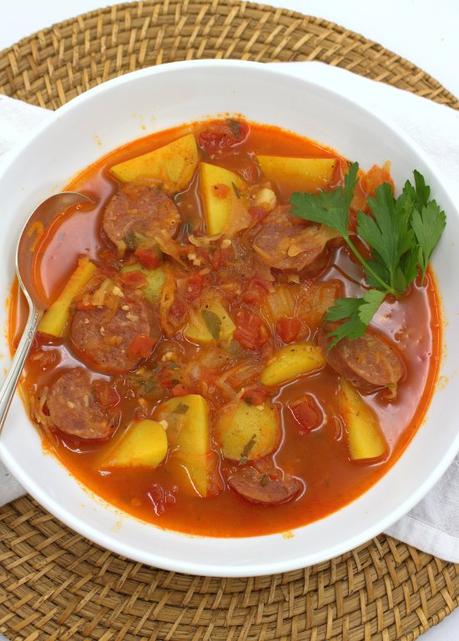 You Might Also Like:
First, Brussels sprouts take on old world character in this hearty stick-to-your ribs soup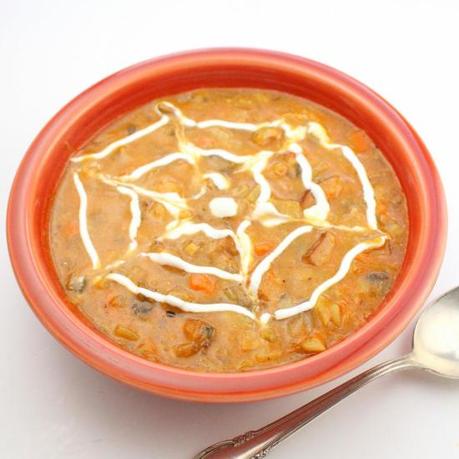 Of course, Chicken Paprika Soup is light and low in carbs but big on flavor, making this a delicious and healthy meal.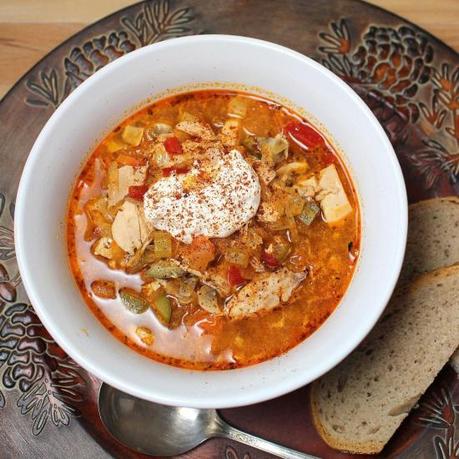 Not to mention Hungarian Cabbage Soup / Kaposzta Leves which is hearty and warming for cool autumn days, filled with a rich broth, sausage, ham, and cabbage.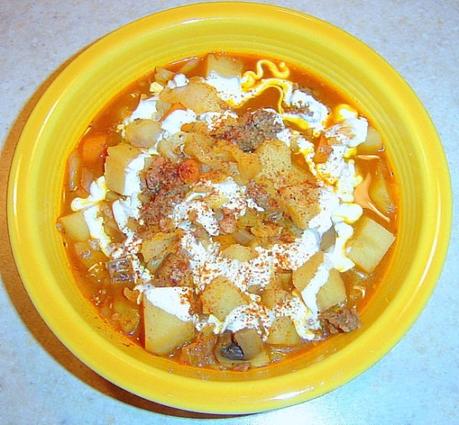 Similarly, Russian style sauerkraut soup with vegetables is filling and comforting.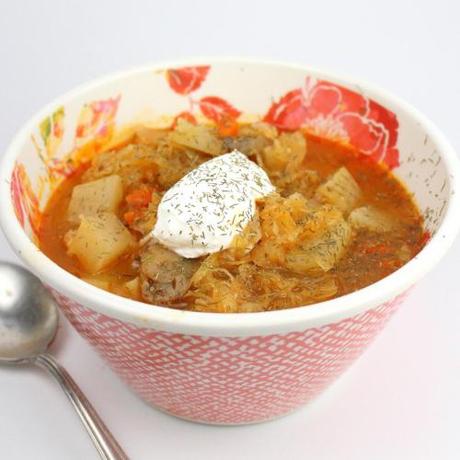 Finally, this Cheesy comfort food chowder with potatoes and ham is perfect in the Instant Pot or Slow Cooker.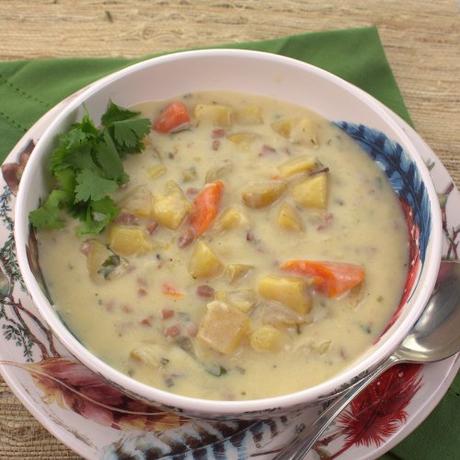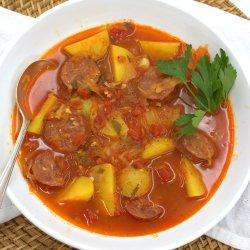 Sausage, Potato and Sauerkraut Soup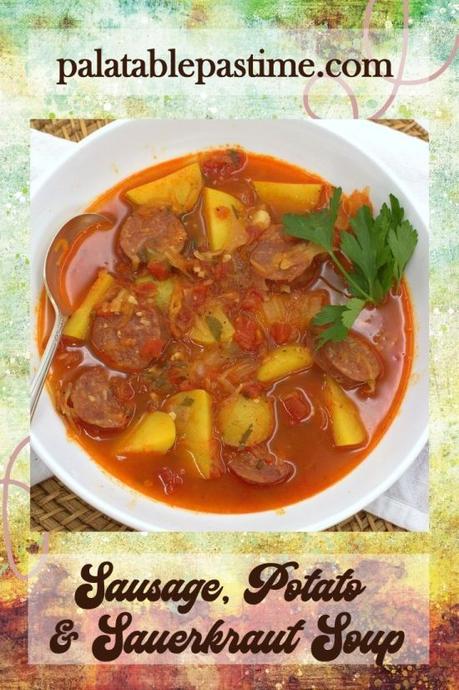 Join my recipe group on Facebook for more recipes from blogger friends around the world!