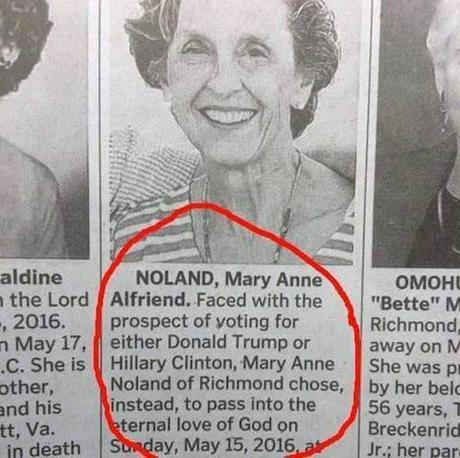 This is true.
You can verify this for yourself by going to the announcement in the Richmond Times-Dispatch of May 17, 2016. Here's a screenshot of the announcement: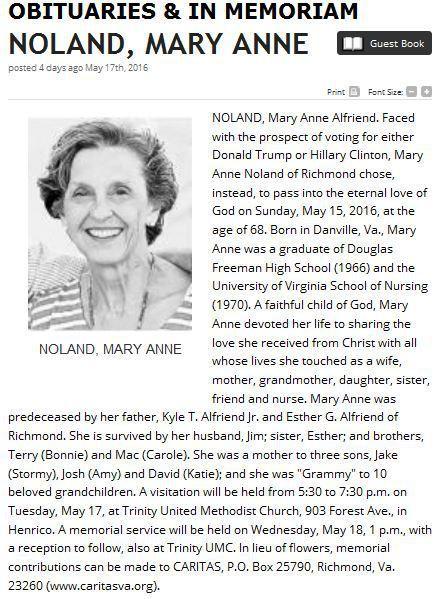 A reader named Jim Wright wrote in the Obit's Guest Book:
Mary Ann and I worked together for years at the Free Clinic in Lynchburg. She was an excellent nurse—compassionate, smart, and efficient, all leavened with her wonderful sense of humor. The hours spent working in the clinic with her were among the most pleasurable of my professional life. I grieve with her family this terrible loss.
Another reader, Dennis Wilder, wrote:
The humor in the lead sentence of this memorial is pure Mary Anne. I will always remember her smile and her laugh. She found humor in everything in life, a quality i saw break through the tension on several occasions. While our son Peter was small she was something of a surrogate grandmother to him. You have been a true and loyal servant of Christ in this life. Godspeed, Mary Anne.
May Mary Anne Noland rest in peace!
H/t FOTM's bongiornoc
~Eowyn