Satthwa Argan oil Shampoo review | Sulphate free| For all hair types| Anti-Dandruff shampoo for men & women
Hello my lovely people out there!!!

So today I am going to review a newly launched shampoo from my favorite brand Hair care brand Sathhwa. If you know me or if you are following me on Instagram then you must be knowing that one hair oil I swear by and recommend to all is Satthwa premium hair oil. It's been almost two years and I still can't find a better replacement. And when they launched their shampoo I was super excited to try them. This shampoo is for both men and women. So let me give an overview on this Satthwa Argan oil shampoo and then get into the review.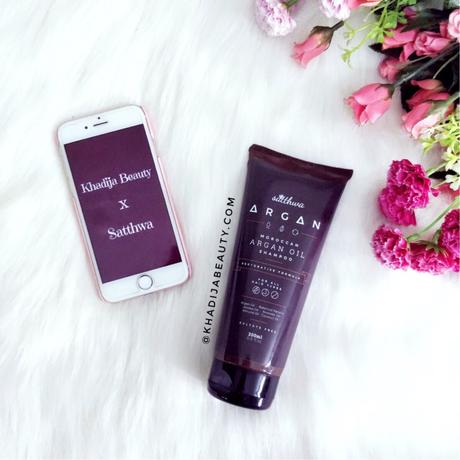 Product description
We took 6 months to research this shampoo as we wanted this to be the best shampoo you will ever use. What makes this shampoo special? We have included Argan oil, Jojoba oil, Avocado oil, Almond oil, Coconut oil and Botanical Keratin in this shampoo. Together all these oils nourish your scalp and hair. Our shampoo also contain neem extracts, which is known to reduce dandruff naturally. We also wanted to make this shampoo SLS / Paraben free so that it does not irritate the skin and also does not cause damage to scalp and hair in the long run. Made for all hair types! Recommended for both men and women. Sulfate / Alcohol Free!
Ingredients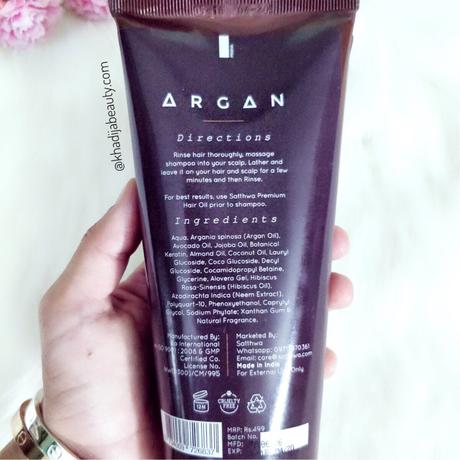 Price: Rs.499 for 200 ml
Availability: Amazon
My experience with Satthwa Argan Oil Shampoo
How's the packaging?
So it comes in a tube packaging and not in a bottle, to be precise it comes in a huge tube with flip open cap. All of the details are printed on the waterproof sticker. All in all the packaging is traveling friendly and leakage safe.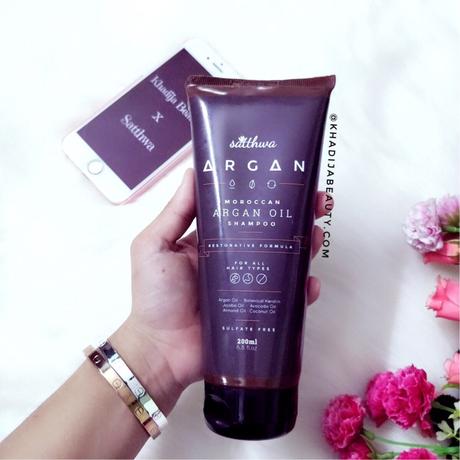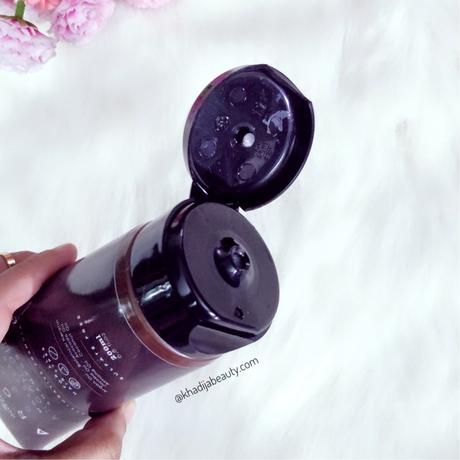 How's the color and consistency of Satthwa Argan oil Shampoo?
The shampoo is white in color and has a thick consistency. The consistency is not runny and I personally felt that it is a bit thick as a shampoo.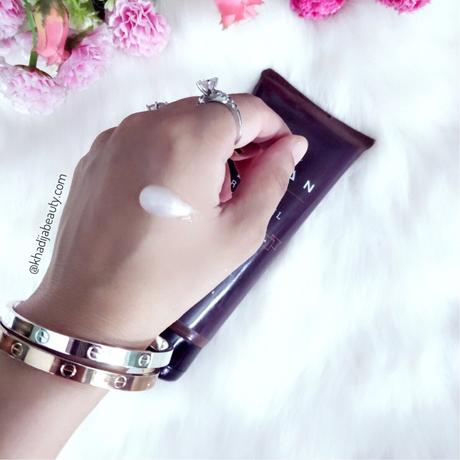 How's the fragrance?
It has a very pleasant fragrance **I don't know how to explain it exactly

but a good one**. Not too strong and even people with a sensitive nose will like it.
How is the Satthwa Argan Oil Shampoo? What are the after effects?
Note: My hair- Straight and silky. So my review is according to my hair type.
They have recommended that for best results, use Satthwa premium hair oil prior to shampoo. So being a rebellious girl I Purposely washed my hair without oiling my hair

Just to check how would this shampoo perform in that case. And to my surprise, it worked really well in terms of washing my hair and conditioning. Oh yeah,
when I first used this shampoo I neither oiled my hair nor did I use any conditioner.
And since the shampoo contains conditioning agents, it
actually hydrated my hair
. I liked it
**Super impressive**
As the shampoo has Argan oil, botanical keratin, jojoba oil, avocado oil, almond oil, coconut oil this is indeed extremely nourishing. It also has aloe vera gel, hibiscus oil, neem extract. I am loving their ingredient list.
Later I oiled my hair with Satthwa hair oil and washed off with shampoo and then used conditioner too. And my hair felt so silky soft. I loved the texture and the feel of my hair after shampooing with Satthwa Argan oil shampoo. So definitely oiling (you can use any oil that suits you) prior to Washing, in general, makes the hair feel good. And this shampoo washes off all the oil and dirt well. If you have a normal or silky hair you can skip conditioner when in a hurry or when you are lazy

And yes it doesn't lather much like other Shampoos but it does the job. For the first time, I was confused like why is it not lathering and ended up using more product than actually required. And one thing which the brand can look into or improve is their consistency. I personally dilute my shampoo a little with water before applying and this shampoo has a thick consistency which made it difficult to spread on hair even after diluting.
Effect on my dry scalp
One more thing which I noticed is that satthwa argan oil shampoo and oil together has hydrated my scalp too. I have a dry scalp and now I can notice that I barely have any dryness on my scalp *which is totally commendable* Right now I am not facing any dandruff issue so I can't claim that if this controls dandruff. But works well for dry and flaky scalp.
Read: Satthwa Premium Hair Oil Review| Best hair oil for hair fall and dandruff
Does Satthwa Argan oil Shampoo control Hairfall?
And when it comes to controlling hair fall I cannot comment much on this. Because I am dealing with mild hairfall which is common and I didn't notice this shampoo controlling it. To be very honest no shampoo can control a hair fall. How does a product that sits on your hair for 2-3 minutes can stop your hair fall? To treat hair fall you have to first understand the main reason behind it and treat the root cause. Oils can treat but shampoo I personally feel don't (my opinion and you can have your own)
Amazing things about Argan Oil Shampoo
Super Hydrating.
Smells good
Washes off the dirt and oil without making the scalp dry.
Good for dry and flaky scalp.
Mild and effective
Travel-friendly packaging
You can skip conditioner when in a hurry
Absolutely loving the ingredients list
Suitable for all hair types
Sulfate free
Cons
Expensive (compared to the quantity)
I have a long hair so it's not going toast even for 10 washes. This is mainly because of their consistency.
Also Read
Satthwa Lemongrass essential oil review| Uses| Beauty and health benefits
Satthwa Premium Hair Oil Review| Best hair oil for hair fall and dandruff
Top Home Remedies To Prevent and Stop Premature Graying Of Hair| DIY Hair masks for Dry hair
Fenugreek Hair mask for dandruff, hair loss, smooth shiny hair & split ends
Hair Smoothening at Home| Get straight and soft hair naturally
MamaEarth Argan hair mask |Reduce hairfall| Silky hair
Hair care tips for summer| Protect hair from summer sun
Benefits of Almond oil for skin, hair, nails and health
Final verdict
If you are looking for a shampoo with an amazing ingredient list and good conditioning properties then this is something you have to try. They hydrate and nourish both the scalp and hair. Gives a soft manageable hair. But yes it is a bit on the expensive side. But then again we cannot deny the fact that they work great and has ingredients which your hair is going to love.
That is it guys. I hope you found this review helpful. If you liked the review then please subscribe for more such posts.
Lots of Love
Khadija

Let's be friends and get social! You can find me on Instagram| Twitter| Facebook
You may also like
Hair accessories you would love to try| For all face shapes
8 hairstyles you could do in the car| Quick and easy hairstyles
DIY Face Mist for Oily and Dry skin| Hair Mist
HAIR CARE ROUTINE- GET RID OF DANDRUFF AND HAIR FALL
PARACHUTE SCALP THERAPIE REVIEW-ULTIMATE HAIR FALL SOLUTION
Indulgeo Essentials rose gold oil Vs TS cosmetics 24K gold elixir
7 Everyday Beauty Mistakes That You Need to Fix
**Sponsored, but genuine and unbiased review as always**