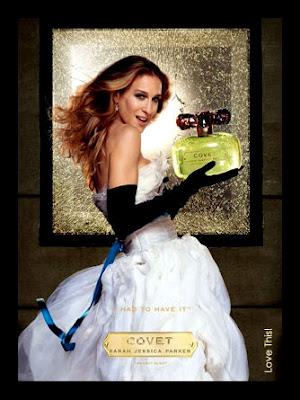 After scoring major success and fans like Oprah Winfrey with her first Eau De Parfum Lovely, Sarah Jessica Parker aka Carrie Bradshaw from the hit HBO series and movies, launched her second EDP named "COVET".
The EPD was launched in 2007 and was a major success. Although, for reasons unknown to me, it has been sadly discontinued.
The perfume first caught my eye, when I saw its advertisement in my hotel room in Singapore. The usual perfume adverts show you some sultry actress like or model, romanticizing the perfume or has a gorgeous male following her for her mysterious scent....lol...But this one was different. The advert was quiet funny where it is shown that Sarah Jessica Parker (SJP) gets arrested for trying to steal the coveted COVET from a store in Paris. The advert ends with her being behind the bars saying vivaciously "I Had To Have It!!!!" .
Anyways, I used it first in the year of its launch. I had a 100ml bottle along with its shower gel and body lotion. Then I moved on to other perfumes. But recently, I got this urge of wearing it again. Sadly, being discontinued, I never found it. But thanks to online shopping sites ( thank you Amazon!) I got my hands on a  50ml bottle of its, and on a very nice discount!!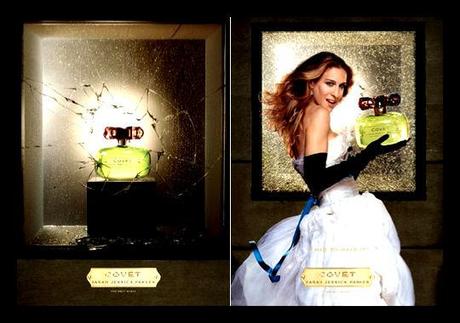 Firstly, I love love love the bottle. It looks like a gemstome. Like if Emrald and Amber had a baby, this is what it will look like.....Just look at it girls...so pretty!! Well the color is Perodot... :P I researched! :)I have never seen any perfume of this color, its quiet unique, atleast for my collection...it is!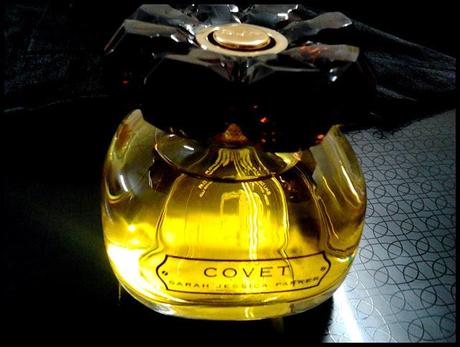 The Perfume : Top, Middle and Bottom Notes

Open the bottle, spray ..... and bam!...the first smell you get is lime, you will get that for like first 15-20 minutes. The perfume precociously changes from lime/citrusy to floral, where you can recognize lavander, honeysuckle and magnolia, this stays for about an hour or so. Towards the fourth hour of wearing Covet emits amberish and musky smell along with a hint of vetevier and cocoa/chocolate.
Silage

 and Longevity

Covet has a moderate silage. I would say it has a radius of 2-5 feet at maximum. In case of longevity, its moderate as well, it stays on for 3 to maximum 4 hrs on skin but longer on clothes.
what I think...
The perfume is alluring the bottle is astonishing. I would say that if you can find it online like i did,that is, on a sweet sweet discount, then go buy it. Its worth the money.
I feel fresh, spirited, rejuvenated as I put this on. It brings out the girly girl in me. Looking at the bottle, I am always reminded of an enchanted forest. Its like a perfume some fairy like Tinkerbell would use..... I love it and I hope if you guys buy it, you will love it as well!!....   
 These are a few images that come to my mind when I wear this perfume....I know so much drama by just wearing a perfume????....lol...you have to feel it in your breath girls!!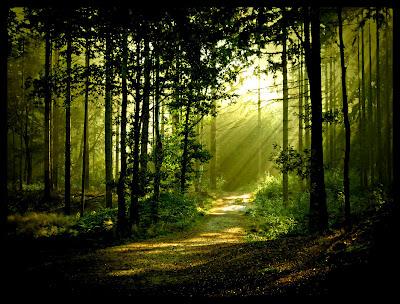 I imagine a girl walking in these woods, wearing a beautiful gown (Eli Saab-Esq) while having this EDP on...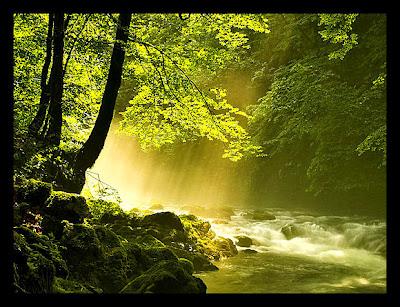 ...until next time girls......xx!