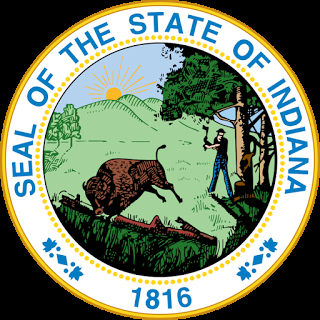 The biggest news that came out of Indiana last night was the smashing victory of Donald Trump in the state's Republican Primary -- a victory so profound that it caused his main opponent (Ted Cruz) to suspend his campaign. This means "the Donald" is the presumptive nominee for president of the Republican Party.
Not much changed on the Democratic side of the presidential equation. Bernie Sanders pulled off a mildly surprising victory, and he and his supporters can be proud of that. But it is little more than a moral victory, and changes nothing regarding his chances to win the nomination.
Sanders needed to win about 80% of the Indiana delegates to change the dynamics of the Democratic presidential race, and he didn't come close to that. The reality is that he splits the Indiana delegation with Clinton -- and that means she just moved closer to the nomination of the Democratic Party.
Here are Indiana's voting percentages:
Clinton...............48%
Sanders...............53%
And here are the delegate totals (from Bloomberg Politics):
Primary/Caucus delegates
Clinton...............1682
Sanders...............1361
difference...............321
Total delegates
Clinton...............2202
Sanders...............1400
difference...............802
That means Hillary Clinton is only 181 delegates short of winning the nomination, while Bernie Sanders needs 983 more delegates. There are now 1165 delegates still unallocated. Clinton needs 15% of those delegates to become the nominee, while Sanders needs 85%.
It's going to be Hillary Clinton versus Donald Trump in the November election.