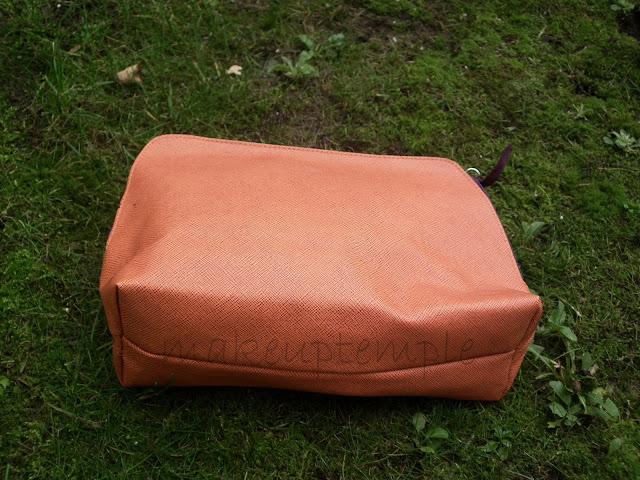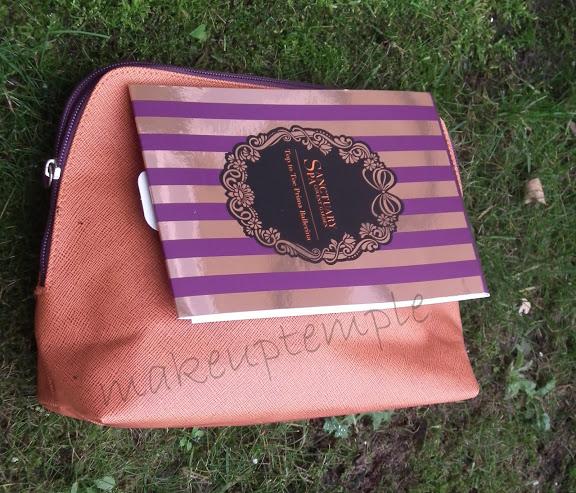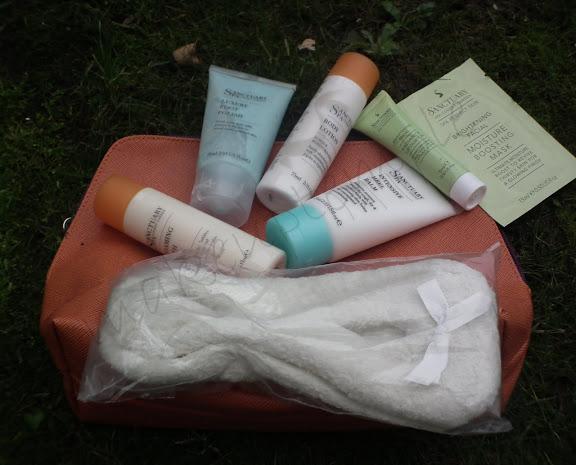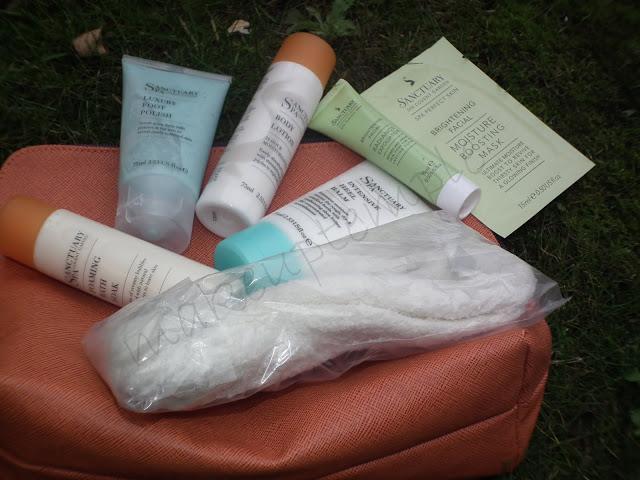 Gift set includes:
Foaming Bath Soak 75ml 2.53floz
Body Lotion 75ml 2.53floz
Brightening Radiance Exfoliator 15ml 0.5floz
Brightening Moisture Boosting Mask 15ml 0.5floz
Luxury Foot Polish 75ml 2.53floz
Intensive Rescue Heel Balm 75ml 2.53floz
Ballet Slippers
Brightening Radiance Exfoliator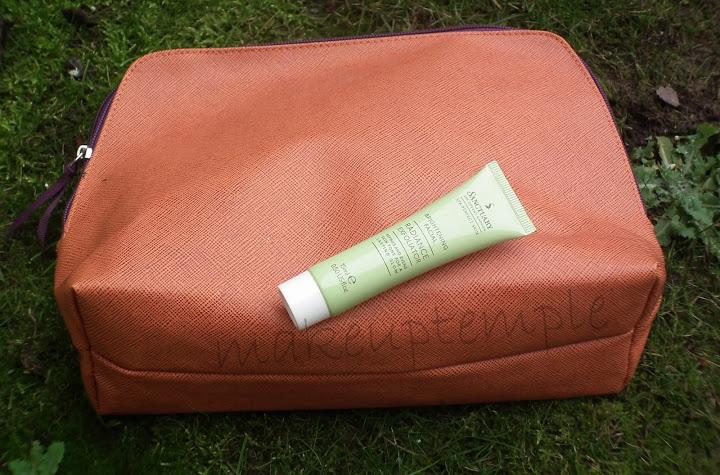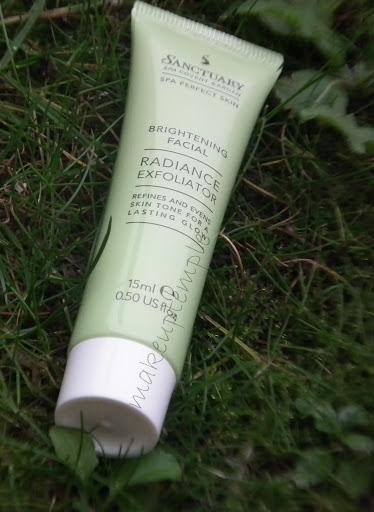 What are the chances of a Mediterranean's skin will turn into pink?
This is the first time that I am using Sanctuary Spa products, last Xmas my brother in law and his partner gifted me a set like this than I lost it could not find any where else.
It looks like melted liquid form of a chocolate with biscuit crumps in it , It is brown coloured & it feels like it has a gel formula.
When you apply it your face it feels like it is greasy but it is really easy to apply around your skin.  It feels like your fingers are dancing on your skin.
It smells like citrusy, zesty , definitely in between it.
I applied to my skin and to my  lips ( i was suffering from dry and chapped lips) what ever I used did not really helped me out.
I did not have any tight feeling on my skin,  my skin turned into a lighter, brighter and pink nose & cheeks (hooray)
I did not get any rashes, or any break outs after using the product. I actually think this is the best exfoliator I tried in long time.
Body Lotion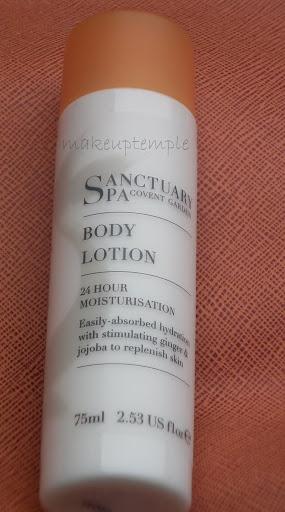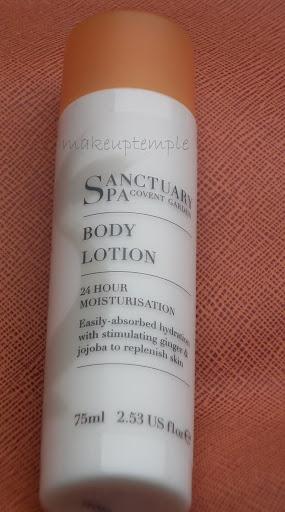 This little thing makes me hungry and crave for Chocolates each time I use. 
As soon as you apply this body lotion, your skin absorbs it immediately
Although it says do not use it on your face, I put some into a cotton pad, spread it with my fingers, and than use it as a cleansing milk. But what ever you do not get it into your eyes, otherwise your eyes will burn and nothing will help to stop it

It is quite good at removing aggressive heavy makeup.
Foaming Bath Soak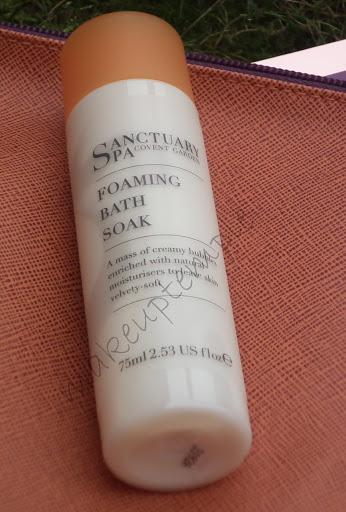 This is another multi use product from Sanctuary, You can either use it in your bath tube to have relaxing moment, or you can put it in your manicure or pedicure water let  your hands and feet get soft.  This smell as amazing as the body lotion. Also I noticed that it also lightens up your skin like a skin brightener.
You know when you spend long time in the bath tube your fingers goes crinkly? it just makes it your hands & feet pretty soft even after spending lots of time in the bath tube.
Intensive Rescue Heel Balm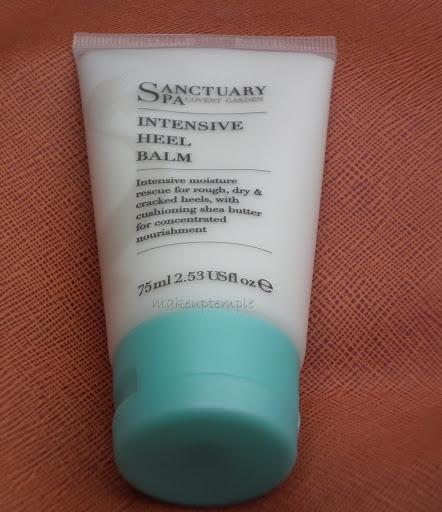 Actually this a product that you need to use after Foot Polish, it  is really nice to use after a long day on foot. As your heels gets cracked, cushioned and also possibly in pain?
I use it on damp skin and apply a tiny bit into my feet than go over and apply it like a mask roll your feet with kitchen foil wear your socks for about 15-20 minutes, than you can remove the foil.
Luxury Foot Polish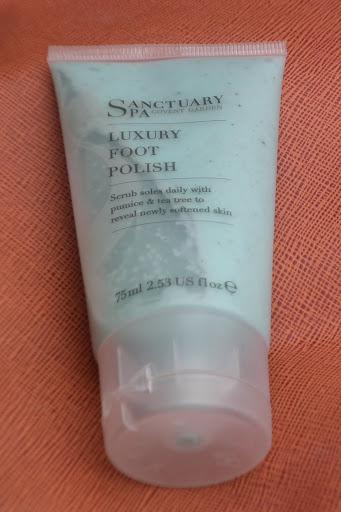 It is good for your heels to use foot polish rather than using pedicure file, Professional pedicurist says that If you use pedicure file on your heels, it will give you temporary softness than your feet will be turned into try and chapped, and you have to do it every so often,  This is like cutting your cuticles when you cut your cuticles it will grow quickly and it always needs to be cut and  look tidy , where else if you just push your cuticles it will be easier for your daily routine.  I personally both use foot polish and pedicure file, although it makes me very itchy and I generally just touch my feet with the pedicure file, I actually like to apply this after after my feet gets crinkly, apply it to damp skin rub & massage into your feet, I suggest you to do it after you get out of the bath otherwise there would be no meaning of  doing a foot polish! as you will be washing it of while you are lying down in the bath !
I have received this for review purposes only you are reading my honest reviews as always