Has anyone been to Best Buy lately? Not too long ago I was there looking for a GPS running watch that had recently been released, and I happened to end up over by the Samsung area.  Being an Amazon reviewer, I often receive offers from sellers of the virtual realty headsets to review them but I've always declined because I didn't know anything about them.  Lucky for me, the Samsung area in Best Buy had the Samsung VR set up to try out so I could learn more about them. Now I realize the only virtual headset I'd even consider is the Samsung Gear VR – the rest are imitations that don't even compare!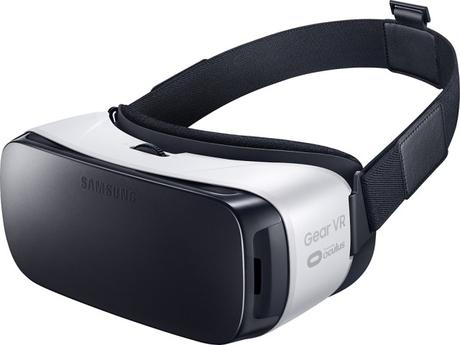 Let me share what I've learned at the Best Buy Samsung counter: Samsung Gear VR headsets can be used with select Samsung cell phones such as Samsung Galaxy S7, Galaxy S7 edge, Galaxy S6, Galaxy S6 edge, Galaxy S6 edge+ or Galaxy Note 5. (Galaxy S6 edge+ and Galaxy Note 5 both require a software update from your carrier though.) If you want to read/learn more about the Samsung Gear VR, check out Best Buy's site HERE.
You can watch your movies in your own private cinema, be at the center of your favorite games and if you want, you can actually socialize with friends in a virtual world all your own. The Samsung Gear VR's design is lightweight and it has an intuitive touchpad – both of which put you right in the action and allow for hours of immersive entertainment.
You can purchase and watch hundreds of movies and television shows from Oculus Video; plus, you can stream over 1 million short films and videos from Vimeo. There's a Netflix app on the Gear VR that offers a living room experience, so it feels like you're on your couch watching TV shows, movies and more, wherever you are. 
You can also purchase and play premium games and keep up with the best gamers in Twitch.  The headset itself is durable and extra comfortable because its light and ergonomic design features a wide facial interface, flexible padding and an easy-to-use touchpad.  An extra perk for someone like me is that the Gear VR headset fits over most eyeglasses as well.
There's a pretty awesome warranty on the Gear VR too – a year on parts AND labor. It's hard to find anything better than that in the technology industry these days! Here are some of the key specs:
Color: Frost White
Weight: .68 lb.
Product Dimensions: 7.95″W x 4.58″H x 3.65″D
Compatible Devices: Samsung Galaxy S7 edge, Galaxy S7, Galaxy S6, Galaxy S6 edge, Galaxy Note 5, Galaxy S6 edge+
Connectivity: MicroUSB connection to the Samsung Galaxy S7 edge, Galaxy S7, Galaxy S6, Galaxy S6 edge, Galaxy Note 5, Galaxy S6 edge+
Sensor Type: Accelerometer, Gyrometer, Proximity (Mount/Unmount Detection)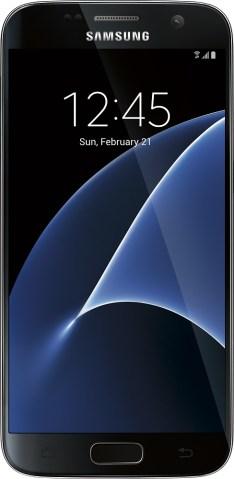 Experience the extraordinary with the Samsung Gear VR – From taking part in epic battles to interacting with live dinosaurs, you'll go where you've never been able to venture before with the Samsung Gear VR. Escaping to a virtual world is as easy as snapping your Galaxy smartphone into your Samsung Gear VR. Developed in partnership with Oculus, Gear VR is completely portable, comfortable to wear and simple to set up. Mobile virtual reality has finally arrived. Be at the center of exciting games, watch the best of Hollywood in your own private cinema, socialize with friends, and so much more. The Samsung Gear VR drops you right in the action — and it's only from Samsung and Oculus.
And right now there's an amazing offer running at Best Buy just in time for a fantastic Father's Day present you WON"T want to miss – this is perfect timing for a perfect gift! You can get a free Samsung Gear VR, plus $50 of virtual reality content with purchase, or lease, and activation of select Samsung Smartphones (Samsung Galaxy S7, S7 edge, S6, S6 edge, S6 edge+ or Note 5) from June 5 through June 18, either online or in Best Buy stores! You can also save up to $150 on select Samsung Galaxy smartphones with 2-year contract, or get a $100 Best Buy gift card with lease or monthly installment plan.
This is a perfect idea for the father in your life, whether he's easy to shop for or if he's one of those hard to satisfy kind of guys.
Virtual Reality Just Got Real!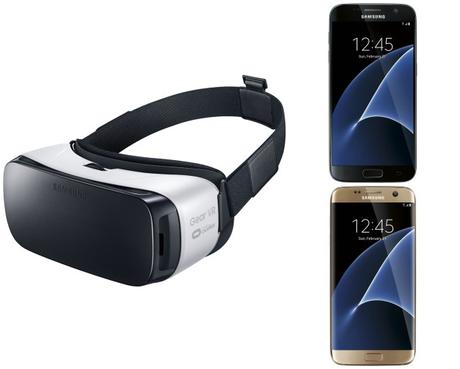 I have been compensated in the form of a Best Buy Gift Card in exchange for this post.
~ ~ ~ ~ ~ ~ ~ ~ ~ ~ ~ ~ ~ ~ ~ ~ ~ ~

It would be great if you would stay connected with me!! You can follow me on Twitter @DebiL1611, like me on Facebook at 2014 and Beyond, circle me on Google+, follow me on Tumblr, Instagram and Bloglovin', subscribe on YouTube, or connect with me on LinkedIn and Pinterest.

Please make sure to visit my homepage and subscribe to my blog for more great posts on running, fitness and lifestyle topics as well as food, product, music and book reviews, and more!