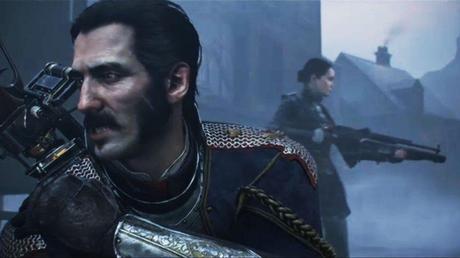 Ready at Dawn has stated that Uncharted 2 was a big inspiration for their upcoming PS4 exclusive, The Order 1886.
Ready at Dawn co-founder Ru Weerasuriya told Eurogamer that the company was founded to make The Order: 1886, but it was seeing neighbor Naughty Dog's second Uncharted game come to fruition that gave the team the confidence it needed to make it happen.
"With the second game suddenly they created an emotion in people of that Hollywood blockbuster," he said.
"We're not trying to emulate things they've done moment to moment. We're trying to give people that similar sense of entertainment. Entertainment comes in big Hollywood blockbusters and small indie movies – it's that.
"Games don't do that enough. Sometimes you get just stuck in one gameplay sequence or one thing you do all the way through. They gave us a multitude of things that created a whole. Once you played the game you felt, wow, that was a great ride. That's where the inspiration came from.
"It was one of the first times in my life when I felt, wow, you know what? That was an amazing ride. There was no single moment when I was like, that was just cool and that's the thing I love. The feeling at the end was, I just want more of this. This is what I want to do. This is what gaming is for me. That's what drove us to do this."
The Order: 1886 has not yet been dated.