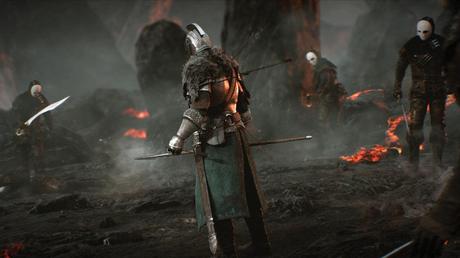 Namco Bandai has confirmed a March 2014 release for the console versions of Dark Souls 2, but the PC version has been degraded to "the same window" rather than a concrete launch.
The sequel arrives on PlayStation 3 and Xbox 360 version on March 11 in North America and March 14 in Europe. It hits Japan on March 13.  Speaking to Eurogamer, director Yui Tanimura said the PC version isn't complete and has therefore not been dated.
"We're still working on what options we allow players to have in order for players to customize the spec of the PC version. Our goal is to release the PC version in the same window," he said.
"For the PC version we're simply saying March – we're trying our best for PC and console. The reason we can't announce the specific date is we're working on more options on how to make the PC version optimal."
"With the first Dark Souls, the development team started work on the console version before the PC version, and because of that there were less options for the development team to make the PC version more optimal in terms of resolution and so on. With Dark Souls 2, the team's working on console and PC at the same time, so there shouldn't be an issue with how optimal it will be on day one," Tanimura said.
Namco Bandai has prepared two special editions for the March launch, both available in limited quantities while stocks last. The Collector's Edition includes a 30cm knight figurine, an exclusive hardcover art book, a full-colour fabric map, soundtrack and metal case.
The second special package, the Black Armour Edition, is a pre-order bonus. It includes a metal case and the soundtrack.  You can check em out below.