Celebrity makeup guru, Sam Fine, has just signed on to be the new Creative Director of Fashion Fair, a global prestige cosmetics brand for women of color. As part of his new role, Fine, who's client list includes Iman, Queen Latifah and Jennifer Hudson, will oversee the creation of new products, expand the brand's color pallette as well as make in-store appearances.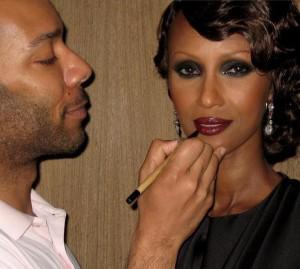 In a statement, Clarissa Wilson, the President of Fashion Fair comments on their newest Creative Director stating,
"Sam Fine is a true artist who understands women of color and has built an illustrious career unparalleled in the industry. His experience in the fashion editorial world with global beauty brands and celebrities will translate wonderfully with Fashion Fair, and our consumers will reap the benefits. We're thrilled to have him with us, and you'll be able to track his progress at

www.fashionfair.com

."
Considering his own fan following, there is no doubt that Sam Fine will ignite an even broader interest in the brand, taking it to new levels.

In his own statement, Fine States,
"There's no place I'd rather foster my creative energies. Fashion Fair was a barrier-breaking cosmetic line since its inception 38 years ago and remains a leader in prestige cosmetics for women of color."