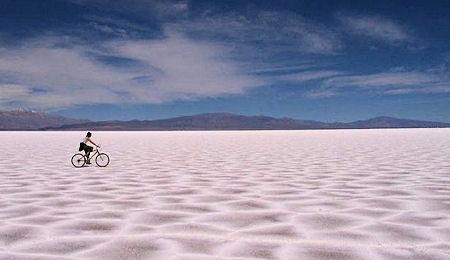 The Salinas Grandes is a salt desert in the Córdoba and Santiago del Estero provinces of the Sierras de Córdoba in Argentina. It covers an area of 3,200 mi². It's of industrial importance for its sodium and potassium mines. Recently the salt flats have been explored for the lithium brine beneath its salt.
It's a beautiful landscape tp look at but the first impression is deceptive. The temperature in the Argentine
salt desert
can reach a temperature of 45 ºC (113 ºF) on some days.
The Presurfer