When you have an event on Valentine's Day, I guess it is just an unwritten rule that you wear a traditional Valentine's Day color, because the annual
"Heart & Sole" Saint Valentine's Day Luncheon and Fashion Show
held at the Hilton Anatole was a SEA of red, magenta and pink frocks.
This is why I wore a white print dress from
Elie Tahari
. I always was a rule breaker...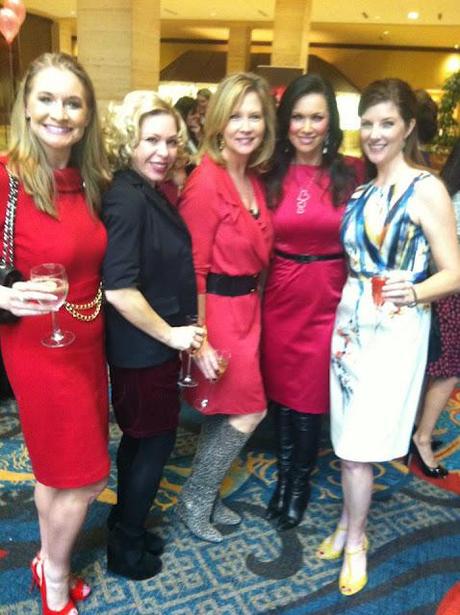 Maggie Kipp, Shona Gilbert, Janet Fresquez, LeeAnne Locken & Cynthia Smoot
Photo courtesy of Maggie Kipp
The fashion show was as much on the floor as on the stage!  These ladies came dressed to impress! Among the fashionable attendees I spotted
Lillie Romano, Rhonda Sargent Chambers
, jewelry designer
Shona Gilbert
,
Big Rich Texas
star
Melissa Poe
, real estate guru
Doris Jacobs
and
her
daughter,
Teffy
,
Holly Davis, Maggie Kipp
, Highland Park Village Marketing Director
Suzi Ellis, Janet Fresquez, Barbara Daseke
and so many more fabulous broads!!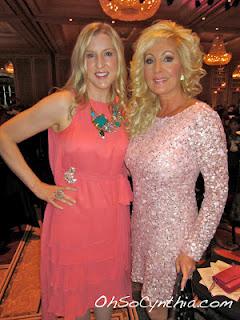 Renee Rouleau & Cathy Veith
This annual soiree, benefiting the
Leukemia and Lymphoma Society
, is one of the hottest tickets in town.
Kristina Whitcomb, Angela Nash
and
Bunny Cotten
did an amazing job as the 2012 Chairs for this event. 
Clarice Tinsley
was the Master of Ceremonies and she did a fabulous job (as usual) of entertaining the crowd with witty one-liners while keeping the show on-track.  It didn't hurt that she was flanked by not one, but FOUR cutie patootie boys to help her announce raffle winners. Lucky.
Click here to see more photos on Facebook
While its easy to focus on the champagne, party pics and gorgeous clothes on the runway - the real reason we were all there was to raise much needed funds for those struggling with blood cancer diseases.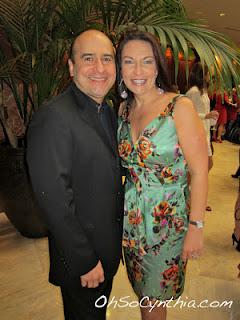 Jose Reyes & Angela Nash
Ellen Terry
presented former Dallas Maverick,
Ray Johnston, Jr.
with the Lynda Atleta "Heart of Gold Award" for  his "fierce and passionate contribution to the struggle against blood cancer".
Next up was
Alicia Landry
, escorted by former Dallas Cowboy
Drew Pearson
, to present two youngsters with the "Spirit of Tom Landry Award" for their "courage, integrity, dignity and dauntless spirit in battling blood cancer through personal experience or volunteering extensively on behalf of others."
That honor went to 12-year old
Dalton Douglas
for founding the "Dalton's Sib Support" Foundation to aid siblings of those with cancer through events where they can share and support each in their struggles.
Alicia next awarded 13-year old
Kenedy Kundysek
the same honor. After conquering her own battle with Stage 3 Lymphoma, Kenedy (now in remission) and spends her time collecting books and movies for the hospitals and nurses who served her and her family.  Everyone in the room had tears in their eyes listening to the struggles of these 2 babies and how they have turned their own personal battle into victory for themselves and their communities.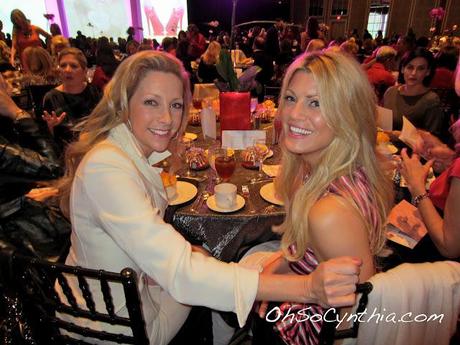 Rhonda Sargent chambers & Holly Davis
Stanley Korshak
and
Jan Strimple
executed a fantastic fashion show featuring designs (and an appearance from) from
Chadwick Bell
. Also walking the catwalk were Spring fashions from Korshak lines - which is pretty much every major name in the business including Dallas-based Nha Khahn!
When the lights came up, there was a stampede for valet. You ever see 500 women in 6" heels sprint for the parking lot? It is a sight to behold!  This was a super fun way to spend Valentine's Day. I hope you all had an equally wonderful day filled with love and laughter!