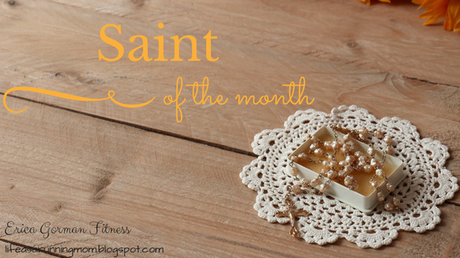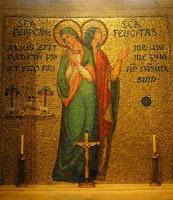 Darling daughter LOVES their story and has watched it more than once via Torchlighters, which I believe streams on Amazon Prime for free but you can also find it here for your kiddos.
I was not surprised to see that Saints Perpetua and Felicity are the patron saints for mothers and expectant mothers but I was surprised to see they are the patron saints for butchers and ranchers.
Perpetua and Felicity are Christian martyrs from Africa dating back to way, way, back in the early persecution of the church. In 203, young Perpetua accepted Jesus as her savior and her father was not happy about this at all. In fact, he encouraged her to renounce her faith to save her life and to avoid the ongoing persecution headed by Emperor Severus.
Although Perpetua was very young (22) and had a young, nursing baby, she refused to turn her back on God. Felicity, a very pregnant, slave had the same resolve and stood firm in her faith. Perpetua and Felicity were imprisoned with others who refused to announce their faith and even though the prison was crowded, they found comfort in their faith and each other. Perpetua was eventually granted the right to have her baby with her in prison and Felicity gave birth while in prison. I can't even imagine how awful that could be and yet, these women remained strong.
Perpetua and their faith leader, who was also imprisoned, had dreams that kept them feeling secure in their faith and Perpetua wrote a beautiful record of their time.
All of the Christians were martyred. The men were killed by wild animals but the ladies, Perpetua and Felicity, died by the sword while standing side by side.
You can read more on their story
HERE
.
Daily Gratitude: I am thankful for my freedom to practice my faith and to share it with you.
Daily Bible Verse: 
If you are insulted for the name of Christ, you are blessed, because the Spirit of glory and of God rests upon you. But let none of you suffer as a murderer or a thief or an evildoer or as a meddler. Yet if anyone suffers as a Christian, let him not be ashamed, but let him glorify God in that name. ~ 1 Peter 4:14-16