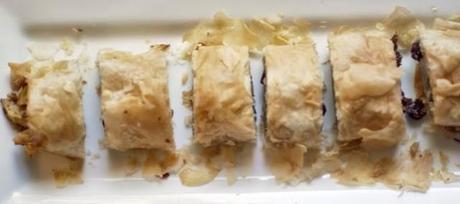 We begin Augusts installment of our Year of Faith with Francis Seelos. . This is where once a month I highlight a saint that has been listed on the USCCB Saints for the Year of Faith. As I said before, the month of August is dedicated to Francis Seelos.
Francis Seelos was born in Germany on January 11, 1819. He entered the seminary in 1842 after completing his studies in Philosophy.
After meeting the Missionaries of the Congregation of the Most Holy Redeemer. He entered the congregation and was accepted on November 22 1842.
That following year he sailed from France to America. He arrived in New York in April of 1843. He stayed in New York until he was ordained a priest on December 22, 1844 at the Redemptorist Church of St James in Baltimore Maryland.
After being ordained he worked for nine years in the parish of St. Philomena in Pittsburgh Pennsylvania. He began as an assistant pastor with St. John Neumann and eventually became the Redemptorist Novice Master.
In 1860 he was proposed as a candidate of the office of Bishop of Pittsburgh. He was excused from his responsibility by Pope Pius IX from 1863-1866 and at that time he dedicated his life to missionary work.
After a short time of Parish Ministry in Detroit, he was then assigned to a parish in New Orleans in 1866. There he was the pastor of the Church of St. Mary of the Assumption. His ministry there was brief, In September of 1867 he contracted Yellow Fever. On October 4, 1867 he succumbed and he died from Yellow Fever. He was 48 years old.
In honor of his German heritage I decided to make an old German favorite, Apple Strudel.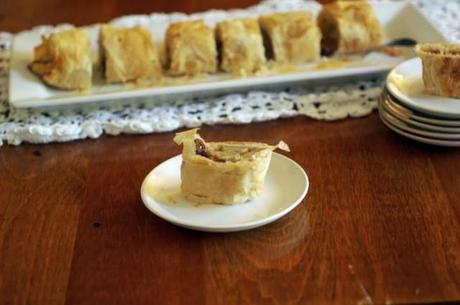 Print Recipe
Apple Strudel
Ingredients:
6 cups apples sliced
1 lemon rind grated
3/4 cup sugar
2 teaspoons apple pie spice
8 ounces phyllo pastry 1/2 box thawed
3/4 cup butter melted
Directions:
Preheat oven to 400 degrees
Mix apples, lemon rind, sugar and apple pie spice and set aside
Place one sheet of phyllo dough on a kitchen towel and rush with butter. Place another sheet over that one and brush again with butter. Repeat until you have five sheets stacked on top of each other.
Mound half of the filling in a 3 inch strip along the narrow end of the phyllo leaving a 2 inch border.
Lift the towel using it to roll the sheets over the apples jelly roll style.
Brush the top of the strudel with butter.
Repeat the entire process for the second strudel.
Bake the strudel for 20-25 minutes or until golden brown.
Peace be with you,
Veronica