Natural Non-Stick Pan by Ozeri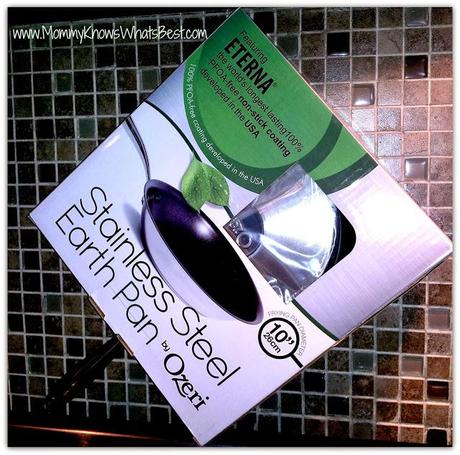 This time of the year when you're most likely to be cooking the most due to the upcoming holiday season, you'll want to have some quality cookware on hand. The Ozeri Stainless Steel Earth Pan is definitely a quality piece to use!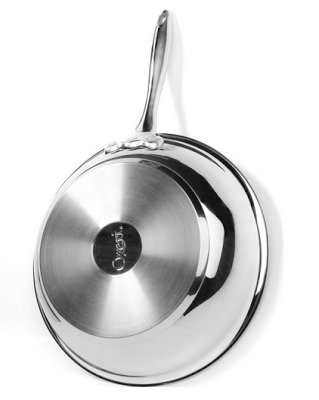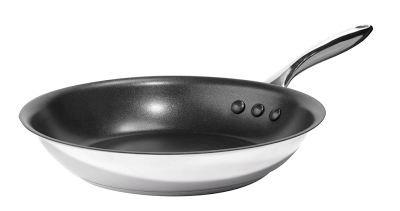 10-Inch Non-Stick Pan
The 10-inch non-stick pan is:
made with ETERNA, a safe and natural non-stick coating

free of PFOA, a harmful chemical traditionally used to make non-stick coating on pans

is great for sauteing, frying, boiling, baking, or braising

easy to clean

made of 18/8 stainless steel with TriPly construction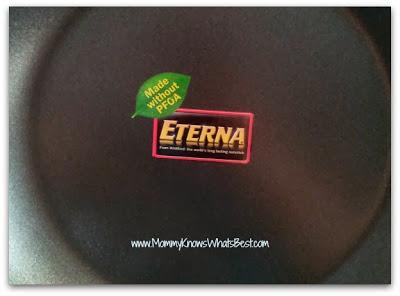 Using a Non-Stick Pan
When using this pan, it's recommended that you season it with a little oil or butter first. Non-stick cooking spray would ruin the non-stick coating, so it is not recommended. 
It's also recommended that you use utensils that won't scratch the surface, such as the items below. 
Washing a Non-Stick Pan
The pan has a shiny mirrored surface, so I suggest hand washing it. In the past I have put other similar pans in the dishwasher, but I have found that they do not come as 'clean' looking and it ruins the non-stick surface. 

Cooking in a Natural Non-Stick Pan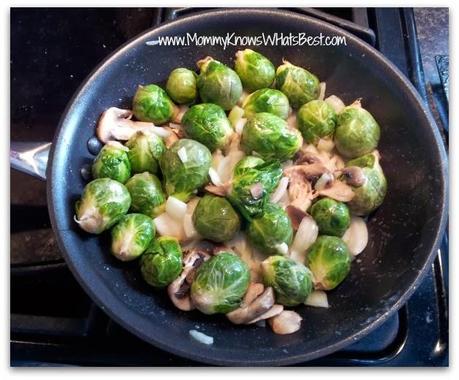 I used my pan to make brussel sprouts for my kiddos, who love them! I use butter, chopped onions, mushrooms (the chef hat kind, as my son says), salt, pepper, and garlic powder.  They were cooked to perfection and delicious! Plus, they were made in a pan that did not emit any harmful chemicals when heated! 
When using this pan, it's important to note that it heats up quickly due to how it's made. It takes very little heat from the stove to cook the food! 
This is the second pan from Ozeri that I have reviewed. They make quality products! See that review here. 
I recommend the Ozeri 10-inch Stainless Steel Earth Pan, which can be found on Amazon here. 

Marissa is a stay-at-home mom who writes pregnancy and parenting articles on HubPages as ThePracticalMommy, as well as shares her motherly escapades on Mommy Knows What's Best. 
*This post contains affiliate links, which help to cover the costs of running this blog. Thanks! 
I received one or more of the products mentioned above for free using Tomoson.com. Regardless, I only recommend products or services I use personally and believe will be good for my readers.