During a harsh time of winter when all the sites are covered with snow and a gentle silence lives in an around the ambiance of valley, there comes a beauty of festival commonly known as Ghona Chawmos Yat or Chawmos Mastruk which means a great memorial festival of Chawmos.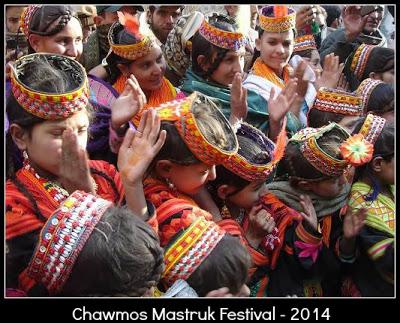 History
History says that in order to mark a presence of god Balimain who walks out from million distances to bless the people so in order to welcome his arrival and to call for a beauty of New Year this festival is celebrated.
When it is celebrated
Celebrated at the midst of December which calls for an end of year, a festival is celebrated without any use of Musical instruments and it's done with a holistic approach to commemorate Balimain a God who comes from miles of Distance and to welcome his steps this festivals is celebrated.
How it is celebrated
During this festival new brides gets a gift, village is purified with bonfires to welcome a steps of Balimain, men designs models of animals, foods are offered at the site of Jeshtak temple and the people walkout at the time when their ancestors marches in with a light to eat a feast which is offered outside the temple.
These festival remarks a bond of unity as God Balimain during his time walked out on a strength to capitalize a bond of unity amongst them to equalize a beauty of bonding between men and women of Khalasha this festival is celebrated.
Festivals ends with a bonfire and fox hunting which is a custom and rituals and by fox hunting they pretends and try to see what they have in coming year which is more like calling prophecy.
After kalash are done with all their fieldworks and after storing all the essentials require for running livelihood like that of Cheese, vegetables, grains and fruits they start to celebrate a festival by reflecting their culture, tradition and by performing dance.
Though valleys of Rumbur and Bumborate do not use any musical instruments to celebrate but a gesture and anxiety looks to be at full note while a valley of Birir uses an instrument and performs a musical feast to celebrate a beauty of this amazing festivals.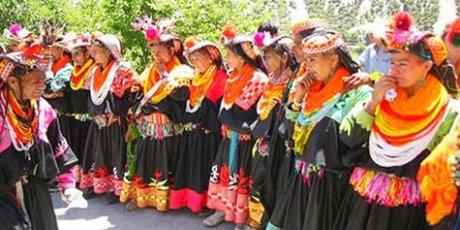 Activities
One of the interesting facts behind storing all the essentials is that a festival requires many offering so the people celebrates a beauty of this festivals after they have stored all the basic ingredients at home and then they lounge into festival.
It is the most sacred festivals and during this festival people gives up eating meat and they enjoy a beauty of this blessed festival by drinking wine and making merry.
This festivals calls for a new year because it is a last festival of the calendar year so people do enjoy a lot and pray for a better upcoming year.
Goat sacrifice and its blood are sprinkle in the gate of Jastak temple, elders sit atop of hills and waits for a rising sun and calls for a beauty of New Year.
There are very few chances for visitor to witness a beauty of this festival because a road would be blocked out of snow fall so there is a rare chance for traveler to witness a beauty of this festival celebrated during an end month of the calendar year.