IN SUPPORT OF NEW SINGLE "BIG CITY"
OFF THE UPCOMING EP 'YOUNG BLOOD'
"Big City" ::
Bandcamp / 
MP3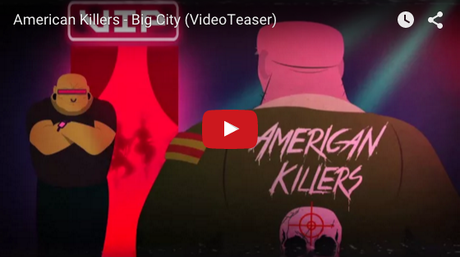 Sacramento-based heavy rock trio American Killers (formerly known as Lite Brite) are excited to announce that they're heading out on a West Coast tour in support of their new, hard-hitting single "Big City". Their first single under the new moniker

(in conjunction with the corresponding music video) 

is being officially released on the start date of the tour, Wednesday, February 17th, and continues to purport their gritty and powerful sound more than anything they've released thus far.
Be sure to check out the dates below and see if they'll be stopping by your town! Shoot us a reply if you're interested in heading to the show and covering it.
  Tour Schedule
Feb 17 // Spokane, WA @ Palomino Club
Feb 19 // Seattle, WA @ Skylark
Feb 20 // Tacoma, WA @ The Valley
Feb 21 // Portland, OR @ Ash Street Saloon
Feb 22 // Olympia, WA @ O'mally's at Westside
Feb 23 // Eugene, OR at Old Nick's Pub
Feb 24 // Ashland, OR @ Club 66
Feb 26 // Redding, CA @ The Dip
Feb 27 // Reno, NV @ Jub Jub's
Mar 04 // Sacramento, CA @ Starlite
Mar 05 // San Francisco, CA @ Bender's Bar
Mar 06 // San Jose, CA @ Johnny V's
Mar 11 // San Diego, CA @ Lestat's
Mar 13 // Los Angeles, CA @ The Three Clubs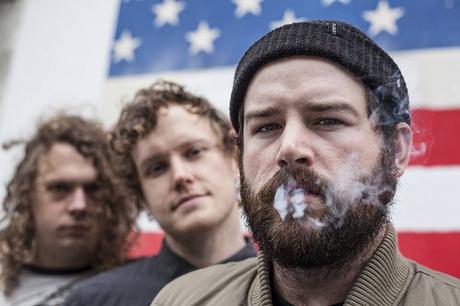 Having played in bands together since high school, the three parts of the rock behemoth are determined to live up to their idols in Nirvana, Zeppelin, and The Stones with this new mindset. One thing that's certain is that the name 

American Killers

 will be a staple of the Bay Area rock scene in the very near future with thick riffs and booming percussion blasting their path wide open along the way. 


American Killers spent 2015 recording its first full length record set to release in early 2016. The album was produced by Joe Finocchio (Soft White Sixties, Family Crest, Double Duchess), mixed by Beau Burchell (The Bronx, Middle Class Rut, Saison, etc), and mastered by Brian Lucey (Black Keys, Arctic Monkeys, Hanni El Khatib, Jeff the Brotherhood, etc). A national tour will accompany the release with and the video for the first single, "Big City," is being fully animated by Adam Avilla (Toxic Holocaust, Giraffage, Red Fang, Kurt Vile).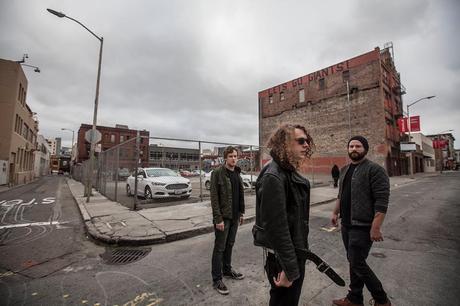 American Killers' music is aggressive, intense, melodic, heavy rock. During live performances Eddie Underwood leaps around on stage screaming lyrics at the top of his lungs while his feedback soaked, explosive fuzz rocket ship guitar tone screams and pounds mesmerizing Zeppelin on steroids style riffs. Matt Underwood's bombastic drumming is a force to be reckoned with as he punishes his over-sized Ludwig drums like mammoths stampeding on the tundra. Joe Finocchio's bass playing ranges from raunchy as all hell to beautiful and melodic.
As a whole the group puts out a wall of sound so big for three guys that it sounds more like four or five. Shortly after breaking onto the Sacramento scene the band embarked on three national tours supporting major label acts.  
Facebook
Twitter
Bandcamp
Instagram
EPK