Saavn and The Akshaya Patra Foundation launch music streaming-powered initiative #MusicForMeals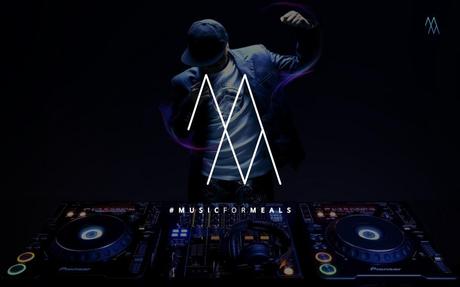 The music streaming service will aim to feed 5,000 children in India hot meals every day for a year.
Saavn, India's music streaming service, and The Akshaya Patra Foundation, the world's largest NGO-managed mid-day meal program, announced the launch of #MusicForMeals, a first-of-its-kind initiative.  #MusicForMeals is driven by music listening on Saavn. For every hour of music streamed on its apps and website, Saavn will make a contribution to feed one child one day's meal. Saavn will make a monthly donation to Akshaya Patra, with a goal of providing 5000 children with hot meals on every school day for an entire year. Akshaya Patra will facilitate the meal distribution as part of their midday school program, which is implemented in more than 10,000 schools throughout India.
Initially funded by Saavn and powered by Saavn's user base, the program aims to provide daily hot meals for thousands of underprivileged schoolchildren in India. As part of today's announcement, Saavn and Akshaya Patra plan to invite other companies across digital, music, and entertainment to participate in the program.
"Our goal as a company has always been to be as impactful as the music we stream to millions of users everyday. Just as we have become India's music streaming service, we want the Saavn team and our users to make a lasting difference in the world, especially in India, where children are the next generation of students, leaders, entrepreneurs, and the future of the country. We're launching #MusicForMeals so that our users' love for music can translate into sending children to schools for hot meals, on a daily basis. We are inviting other companies to join #MusicForMeals as it's an opportunity for all companies to collaborate and make a lasting impact. As we add millions of users and streams this year, we'll grow our support for #MusicForMeals alongside it. We believe music can truly change the world in every way," Rishi Malhotra, Co-Founder & CEO of Saavn, said.
Akshaya Patra reaches 1.4 million children in 23 locations across 10 states of India, providing them with freshly-cooked meals on all school days. The Mid-Day Meal program was launched in 2000 with the mission of encouraging enrollment, retention, and increased attendance in schools. The program also provides nutritional support for these children. 
"Music has the power to change lives. We are delighted to be associated with team Saavn and are thankful for their contribution towards Akshaya Patra. We believe that through the medium of music, we will able to send a powerful message to society, thus reaching a wholesome meal to a deserving child," Shridhar Venkat, CEO of Akshaya Patra, said.  
With Akshaya Patra's Mid-Day Meal program and its new extension, #MusicForMeals, one child can be fed every school day for an entire year for just 750 rupees.  Saavn made its first donation of 3.125 lakh to Akshaya Patra in early February.