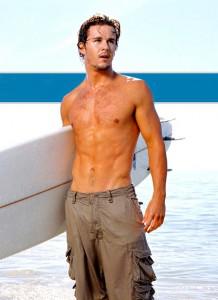 Ryan Kwanten has teamed up with "The Bon-Ton Stores" and the Sydney-based surfwear/streetwear brand, Mambo, to be the brand's ambassador for the department store chain.
The Springettsbury Township-based retailer sells Mambo apparel in each of its stores.
Kwanten, an Australian native, said he's familiar with Mambo and its products.
"I grew up with Mambo — my very first pair of board shorts were Mambo," he said.
The store is happy to be working with the actor, said Bud Bergren, President and CEO of The Bon-Ton Stores.
"We believe Ryan will be an outstanding ambassador for this brand — and certainly one this customer will relate to," he said. "I am sure our younger customers will be thrilled, not only with the Mambo line, but with the exclusive designs Ryan will be creating for us."
Kwanten will serve as the face of the Mambo advertising campaign while lending his artistic influence and design to the brand for select T-shirt styles.
source: ydr.com