Ryan Kwanten was busy this year's Comic Con. Besides True Blood he was also there to promote two new movies: Griff The Invisible and Knights Of Badassdom.
In this comedic fantasy adventure (Knights Of Badassdom), Joe (Ryan Kwanten) is a heavy metal rocker who's just gone through a painful breakup with his girlfriend, Beth (Margarita Levieva). His concerned roommates (Steve Zahn, Peter Dinklage) kidnap him to their LARP (Live Action Role Playing) gathering, where he enters a realm of fantasy escapism in which pretend knights, elves, and barbarians clash with foam weaponry on a mock battlefield. When Joe's "sorcerer" roommate (Zahn) inadvertently summons a deadly succubus that takes Beth's seductive form, bloody reality crashes down upon their fantasy world. Once LARPers start to turn up dead, the make-believe wizards and warriors must join forces with other adventurers (Summer Glau, Danny Pudi) to become the real life heroes they have been pretending to be and conquer the unleashed evil.
The trailer was released yesterday during the panel and it looks like a lot of fun and some blood as well.
Ryan at the panel.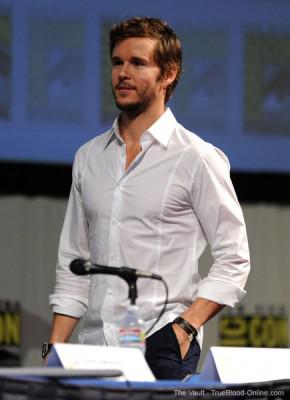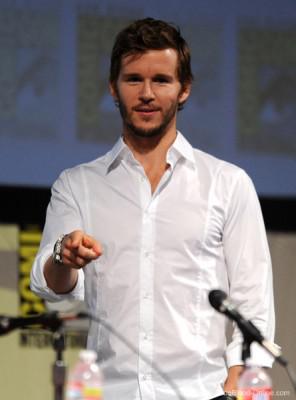 Photo source Wireimage