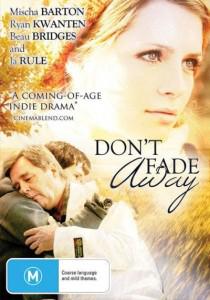 True Blood's Ryan Kwanten's (Jason Stackhouse) new film 'Don't Fade Away' will be screening at the Fort Lauderdale International Film Festival on October 23rd at 5:45pm at the Cinema Paradiso.  Just prior to the screening Beau Bridges, who stars in the film with Kwanten, will receive a Lifetime Achievement Award.  Below is the trailer for the film – enjoy!
Life was easy for Jackson White. With looks, brains, and athletic ability, the world's possibilities seemed limitless. But, when he came to Los Angeles to pursue a career in the music industry, he was so seduced by money and status that he lost track of who he was. Now, with both his personal and professional lives on the edge of ruin, he's been called home to care for his dying father. While in North Carolina, he'll have to confront the friends he lost touch with and the girl he never met.
The Fort Lauderdale Film Festival runs from October 21st to November 11th.  To purchase tickets to Kwanten's film or any of the other films, click here. 
Source:  Sun-Sentinel.com – Beau Bridges Due at Fort Lauderdale Int'l Film Fest
Photo Credit:  fliff.com