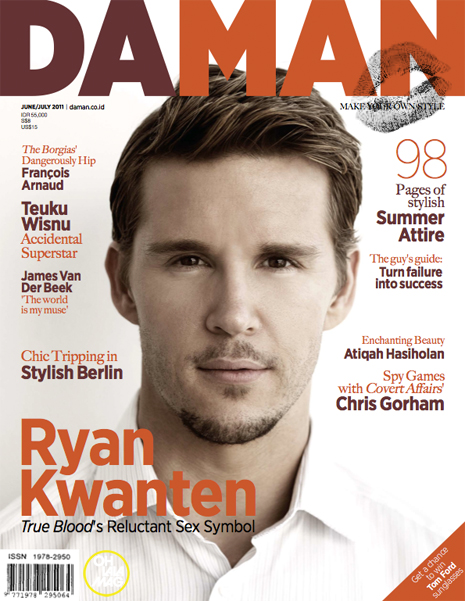 The June/July issue of Daman magazine is sure to impress fans of HBO's True Blood, especially with Season 4 only weeks away from premiering.
The editorial is written by  Mitchell Nguyen, with Eric Silverberg as photographer for the cover. Ryan is featured in a variety of swish suits, all picked by fashion editor, Ashley Phan-Weston.
Ryan, always the shy boy when it comes to his sex appeal, discusses this as well as his career in the article. And while he now calls the US his home, he admits that his heart still hankers for Australia:
"I feel as if my feet may have left but my heart is still firmly there in Australia"
So make sure you go out and buy Daman!
Source: OhLaLa Mag – OhLaLa First Look / Ryan Kwanten For Daman + Hangover 2′s Jamie Chung
(Photo Credit: Eric Silverberg/Daman Magazine)