FirstLadyB| Multicultural Christian Entertainment Site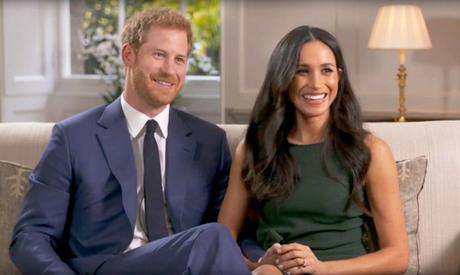 As the world prepares to watch the royal wedding of Prince Harry and Meghan Markle, PBS will air a five-part nightly series 'Royal Wedding Watch' starting May 14th.
Leading up to the wedding of Prince Harry and Meghan Markle on May 19th, PBS presents ROYAL WEDDING WATCH a 5-part series that will air Monday – Friday, May 14th – 18th at 10pm.  Episodes are one hour in length and will have two hosts, one British (Matt Baker) and one American (Meredith Vieira).  Each episode will focus on a different topic, such as manners, ritual, protocol, dress, food and will have noted experts giving their perspectives, according to the network.
The network will also air the royal wedding on Saturday morning, May 19th.
****
In other royal wedding news, the couple continues to show why we love them so much… In lieu of gifts, Harry and Meghan are asking supporters to donate to a charity.
Prince Harry and Ms. Meghan Markle are incredibly grateful for the goodwill shown to them since the announcement of their engagement and are keen that as many people as possible benefit from this generosity of spirit.  The couple has therefore asked that anyone who might wish to mark the occasion considers making a donation to charity, rather than sending a wedding gift.
Prince Harry & Ms. Meghan Markle are incredibly grateful for the goodwill they have received since their engagement, & have asked that anyone who might wish to mark the occasion of their wedding considers giving to charity, instead of sending a gift. https://t.co/lzfrRmoeUv pic.twitter.com/nxrTZtIKBY

— Kensington Palace (@KensingtonRoyal) April 9, 2018