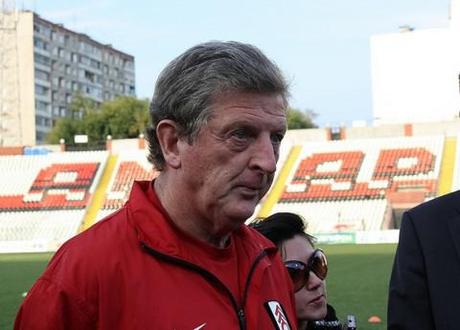 Football manager Roy Hodgson. Photo credit: ajlisss http://flic.kr/p/8amkTf
West Bromwich Albion manager Roy Hodgson was unveiled as the new England football manager at a 16.00 press conference at Wembley this afternoon. The announcement ended 11 weeks of frenzied speculation about who would succeed Fabio Capello (who quit the post) and lead the team into thus summer's European Championships. The appointment has been roundly welcomed by the more reasonable members of the British sports press. But it hasn't impressed the majority of England fans, who have made no secret of their favoured manager – Tottenham's Harry Redknapp.
One small band of people who are jumping for joy at the big Hodgson news are the people who have nothing better to to with their time than flag up how much the 64-year-old Englishman looks like an, err, owl. To be fair, they do really have a point. Even Buzzfeed Sports, which focuses primarily on American sports like basketball and baseball, has taken time to marvel at the numerous likenesses doing the rounds on blogs and messageboards. Here are The Periscope Post's three favorite owls that look like Hodgson.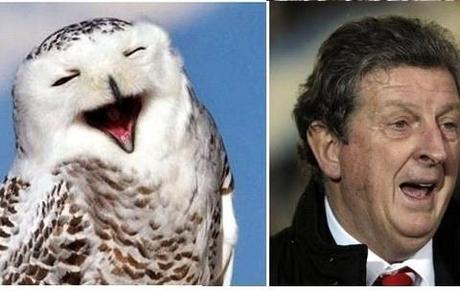 An owl (l) and Roy Hodgson (r)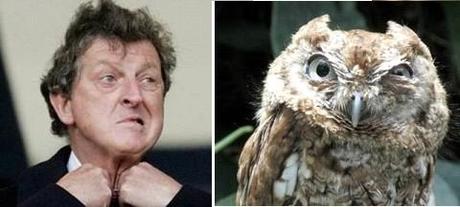 An owl (l) and Roy Hodgson (r)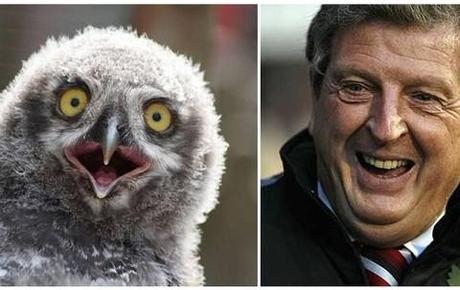 An owl (l) and Roy Hodgson (r)