Punk rockers Round Eye released their fourth album on July 4th.
Culture Shock Treatment marks their third album from a Shanghai, China. The band has taken up the pursuit of shining a light on communist oppression in China. The fifteen-track record was produced by Mike Watt of Stooges and Minutemen and mixed by Bill Stevenson of Black Flag, Descendents and ALL. The LP is being released by Paper + Plastick Records, Less Than Jake's Vinnie Fiorello's label out of Gainesville, Florida in the US. One of the band's goals is to bring some attention to the protests in Hong Kong and highlight the level of state surveillance, social crediting, and human rights violations.
Check out their video, directed by Beau Kaelin and the Señor Diablo Show for the second track Smokestack to get an idea what they're up against.
Smokestack - Official Music Video
Culture Shock Treatment is everything you want a punk record to be. It's loud, it's fast, it's angsty, it's got a politically relevant message, and it makes you want to get off the couch and move. Present throughout are hints of cowpunk, blues, ska, with a good shot of straight-up, old school punk rock. But, the most important thing is that it makes you think, and it makes you feel.
Thanks to Chachy for taking time out of his schedule to record a 5 Quick Questions segment for us, and for picking a beautiful spot by the Yangtze River.
Watch 'til the end. He's got a message for you.
5 Quick Questions with Round Eye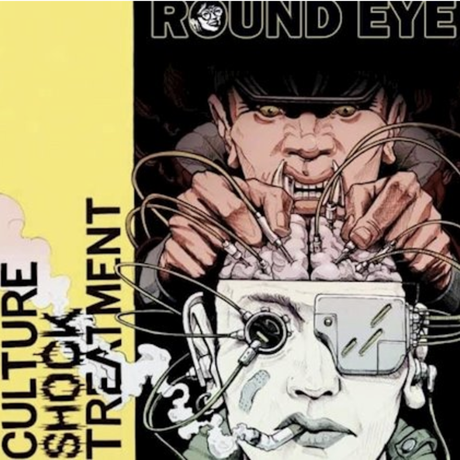 Links
Web: roundeyeband.com
Bandcamp: roundeyeband.bandcamp.com
Facebook: www.facebook.com/roundeyeband
Instagram: www.instagram.com/roundeyed
Soundcloud: soundcloud.com/roundeyeband
Spotify: spotify.com/artist/roundeye
iTunes: music.apple.com/ca/artist/round-eye
Amazon Music: www.amazon.com/Culture-Shock-Treatment-Explicit-Round-Eye
Paper and Plastick Records: www.paperandplastick.com