Is the harbinger of Spring really the robin? Here in Southwest Ohio we think Spring is heralded by the annual opening of the Root Beer Stande.
The Root Beer Stande actually opened a few weeks ago (that was stealth!) and perhaps we didn't notice it because of all the wintry weather we have been having. It has indeed been a hard winter! And you know that means cabin fever is everywhere, and on the first really good weather day we had a few days ago, people were out and about in force. We decided to open the car windows and sunroof and enjoy this (brief!) bit of mild weather to kick back our heels and enjoy some really casual fast food for a snack at the stand.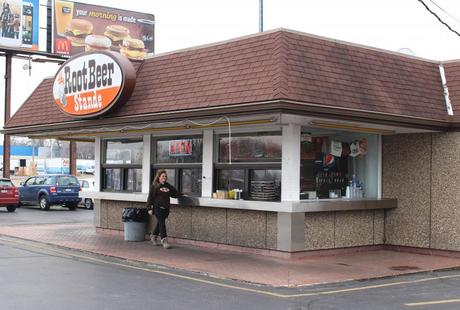 It is obvious at once when you drive in here that no hipsters will be found, unless they have been locked away in the storage shed at the rear of the property. And all the customers here are as happy as the staff (unless they lock surly customers away in one of the many mysterious doors on the rear of the building!). It is a common summer hang-out, and often during warmer weather you will see many classic car cruise-ins, especially since this place invokes for many of us memories of the past and our childhood.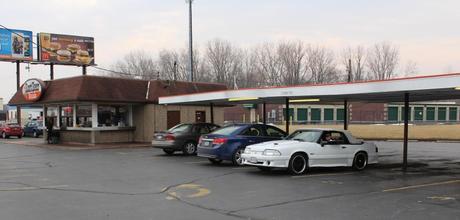 It has been such for us as well, and we brought our daughter here many times since we first moved to Dayton back in the early 1990′s. She cut her teeth with an appreciation for the retro. And while this is not haute cuisine by any means, it does scratch an itch.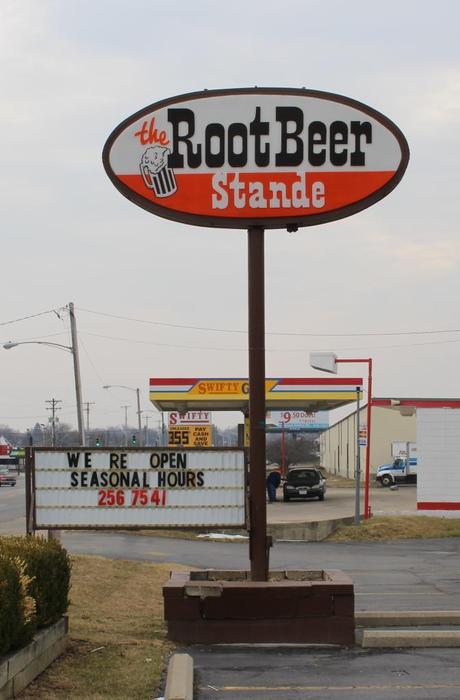 I hope you come to enjoy the food here as much as we do. The root beer is top notch. And if the food isn't necessarily healthy, being fried and whatnot, it does make for a tasty treat once in a while.
For our order we got 2 mugs root beer, 2 footlong coneys with chili and cheese, fried cauliflower, and fried pickles. The scores are as follows:
Root Beer: This is the signature item at the root beer stande, and what everything else on the menu orbits around. It is outstanding, served in a frosty mug, with a nice caramel-marshmallow flavor with hints of vanilla and wintergreen, neither of which overpowers the other. Perfect balanced.  5/5 stars.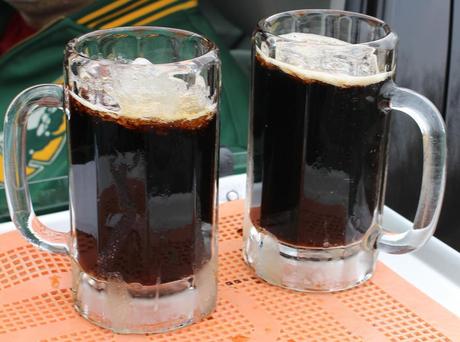 Chili Cheese Coney: While you won't find this at any 4-star restaurant, this tasty gem merits 5/5 stars. The bun was soft, plenty of cheese, not too much onion, hot dog and chili  were as expected, and was served warm and fresh.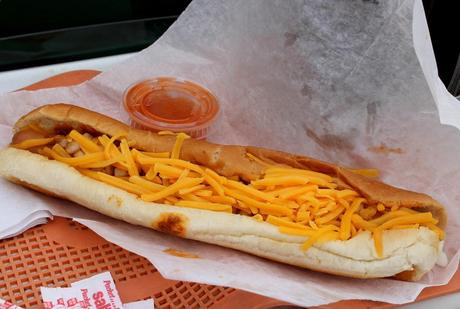 Fried Cauliflower: Seems to be a prefrozen item, without detractions- they were crisp and hot. They could have been just a bit better if they were made here. But good otherwise. 4/5 stars.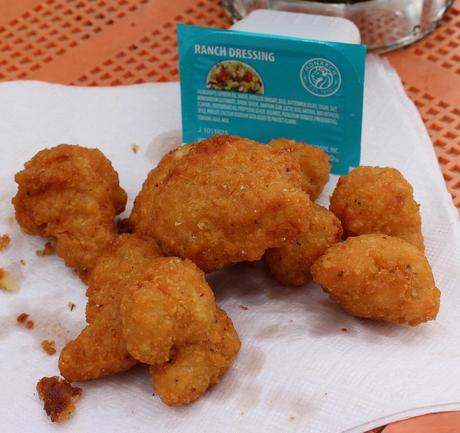 Fried Pickles- These are hand-breaded spears and not the typical prefrozen chips you get elsewhere. Nice and flavorful, would have been outstanding if the breading wasn't falling off in a couple spots. Pressing them very dry might resolve this issue. Served with ranch dressing or cocktail sauce, your choice. I got ranch. 4/5 stars.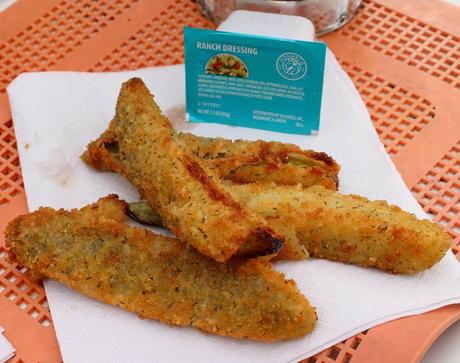 Points total for the 4 different items: 18/20 stars which divides out to 4.5, which for an honest review, means they are very good, almost excellent (the root beer absolutely is excellent!), rounding up to five stars and means we will definitely be coming back and I would LOVE to have them make my root beer. But we knew that anyway before coming here. We have been customers for over 20 years.





Excellent!
(Can you come be my personal chef?)
So I recommend you stop on by for an afternoon treat! ~Sue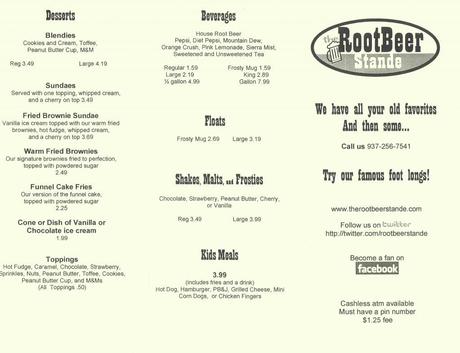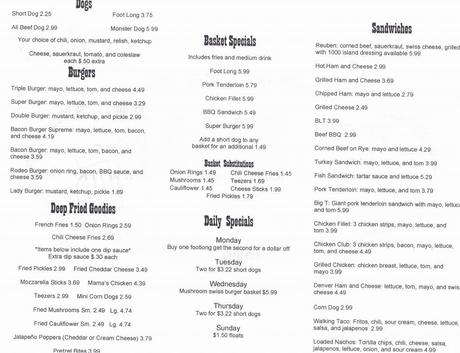 Root Beer Stande
(937) 256-7541 American, Hot Dogs/Sausages 1727 Woodman Dr
Dayton, OH 
45420
 (Kettering)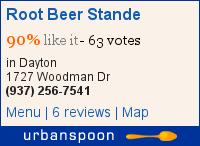 Attention Restauranteurs: Would you like to have your restaurant reviewed by Palatable Pastime?
Contact this Blog for Details: Partnerships & Media